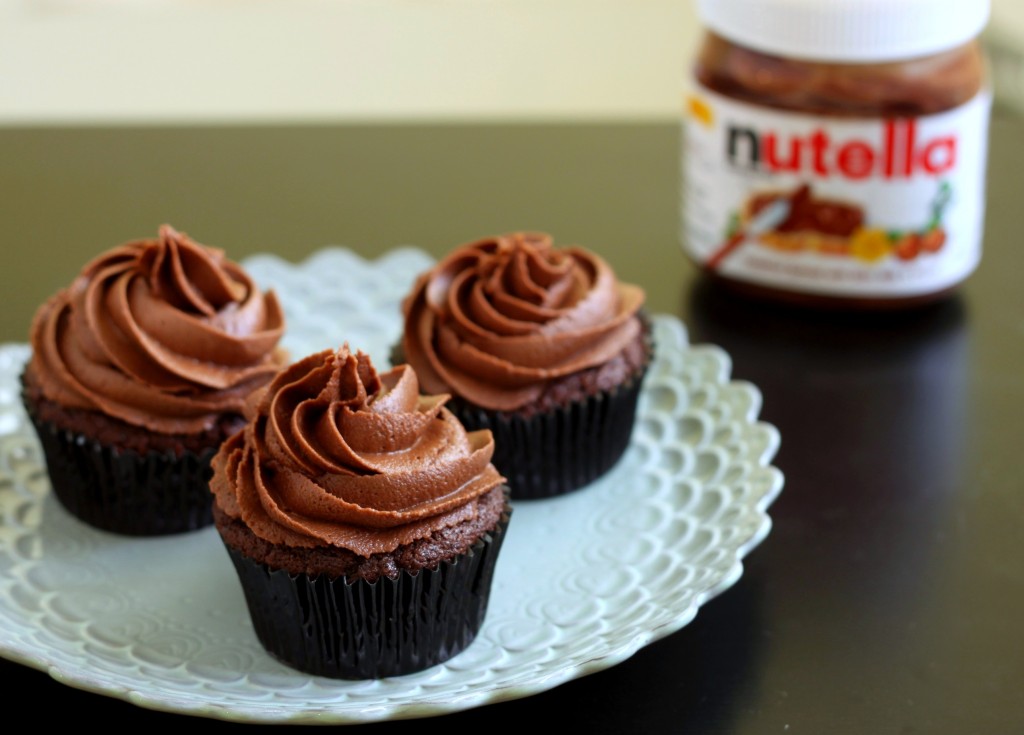 Hey, remember when I said I'd be posting healthy recipes in July? Ha! Since then I've shared recipes for mojito popsicles, chocolate cupcakes, blood orange sorbet, and now chocolate Nutella cupcakes (also, next up: carrot cake cupcakes). So, lesson learned: don't listen to me and don't expect anything healthy when you visit this blog!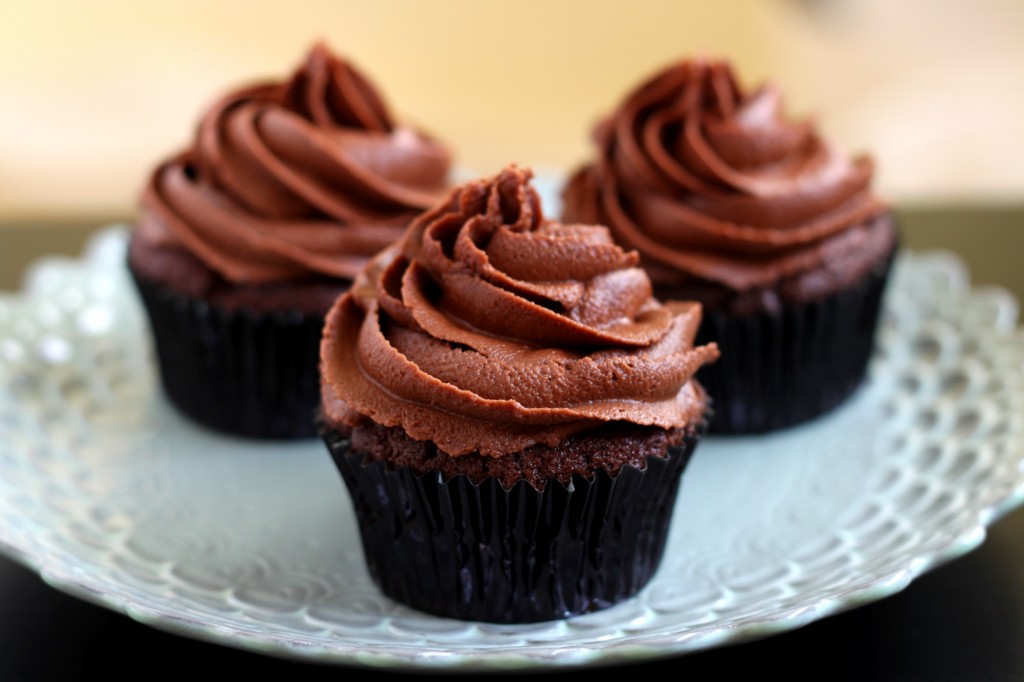 These cupcakes were made in honor of my 300th Facebook fan, Rachel. I actually know Rachel – she was my student intern last year. I knew she was a big fan of my desserts so to celebrate hitting a big number on Facebook, I decided to bake her something special. She asked for cupcakes and told me that she likes chocolate and Nutella.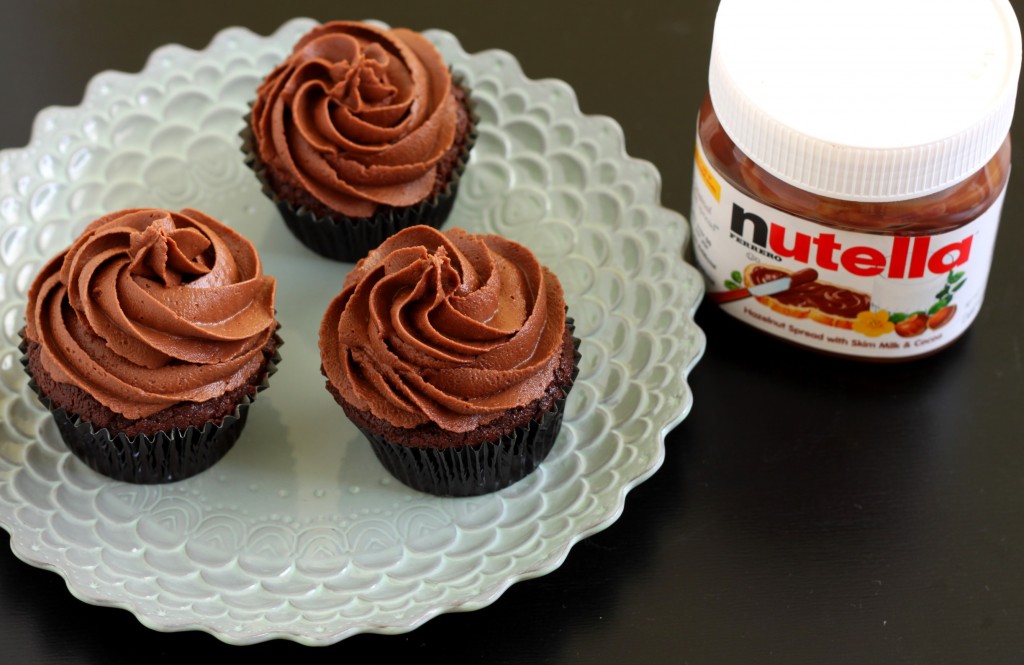 I took the "better than sex" chocolate cupcakes (think moist, very chocolatey cake) and topped them with my own Nutella buttercream. Other recipes use a little Nutella with more butter and powdered sugar, but that just didn't do it for me. I ended up using that entire jar that's in the photos. It was perfect: creamy, thick frosting with the distinctive flavor of the hazelnut chocolate spread. I ate one (you know – just to make sure they were okay) and was in chocolate/Nutella heaven. Good thing I had these earmarked for someone else – I could've eaten them all!
Thank you to all my fans, subscribers, supporters, and readers. You all make blogging fun and worthwhile. Every comment, "like," new subscribe, Twitter mention, etc. makes me smile. I love hearing your feedback, what you think of a recipe or photo and how it goes when you try one of my recipes. You guys are amazing!

Recipe:
"Better than Sex" Chocolate Nutella Cupcakes
Makes 15-16 cupcakes
Edited to add: some people rave about this recipe, yet some have issues with them deflating. I can't figure out what the issue is, so I'm on the hunt for the ultimate chocolate cupcake recipe to replace this one. I made the Nutella buttercream with cinnamon chocolate cupcakes and it was SO delicious! 
1/2 C butter, room temperature
1 1/4 C sugar
2 large eggs, room temperature
3/4 C flour
1/2 t baking powder
1/4 t baking soda
1/4 t salt
1/2 C unsweetened cocoa powder
1/2 C milk
1 t vanilla
Preheat oven to 350°F.
In a mixing bowl, beat butter until softened and smooth. Add sugar and beat for a few minutes, until light and fluffy. Add eggs one at a time, beating after each until well combined. Set aside.
In a small bowl, combine flour, baking powder, baking soda, salt and cocoa powder. In a separate small bowl, combine milk and vanilla.
Add about 1/3 of dry ingredients to butter and sugar and mix until combined. Add about 1/2 of wet ingredients to butter mixture and mix until combined. Continue alternating dry and wet, mixing in between (finish with the remaining dry ingredients).
Fill cupcake tins about 1/2 full (don't overfill – you only need 1/2) and bake for around 20-25 minutes, until a toothpick inserted in center comes out clean. They will come out flat.
Nutella Buttercream
1/2 C butter, room temperature
1 C Nutella
1 C powdered sugar, sifted
1-2 T milk
Beat butter until smooth. Add Nutella and beat together until thoroughly combined. Slowly add powdered sugar, mixing until combined. Add 1 tablespoon of milk. Add additional milk or powdered sugar as needed to reach desired consistency.
More recipes you'll love: