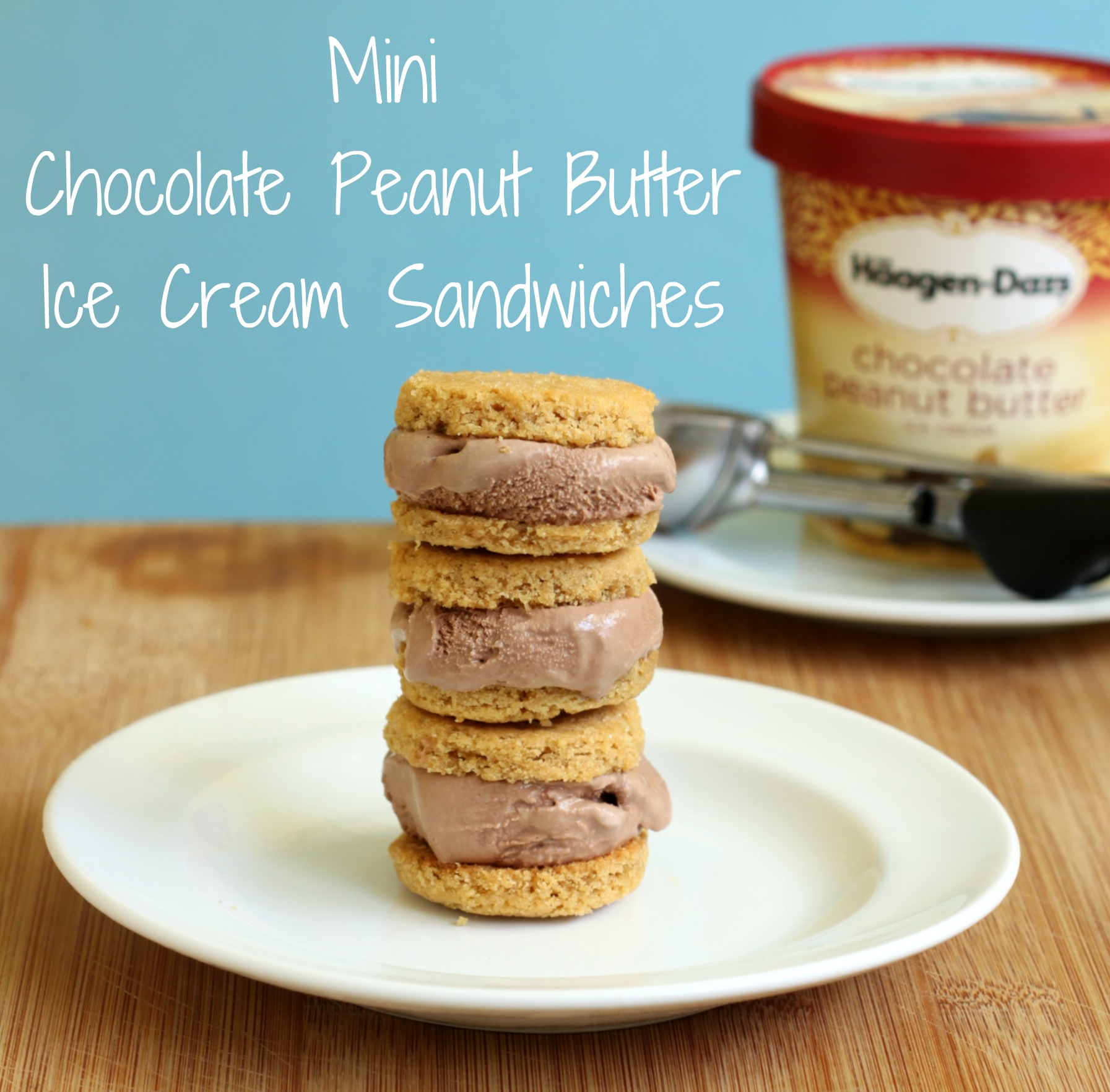 I have a fondness for miniature things; they're just so cute. Case in point: while I was looking for some adorable images of mini things, I ran across this tumblr of tiny animals. Warning: you may get sucked in and lose 10 minutes of your day looking at precious images like this one: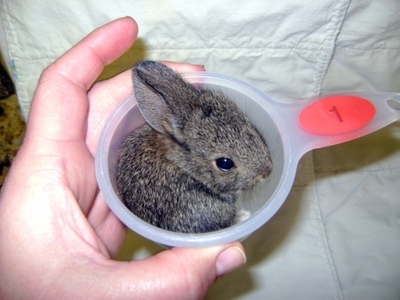 Image credit: Cute Overload
There are much worse things that can happen to your day, so please take this moment to click on one of those links and indulge yourself. If nothing else, they will make you smile.
Perhaps even better than adorable tiny animals is adorable tiny food, like the Mini Peanut Butter and Nutella Cupcakes below. Mini desserts are fantastic because they're perfectly bite sized, which is both fun to eat and makes it okay to have a second (or third…) serving.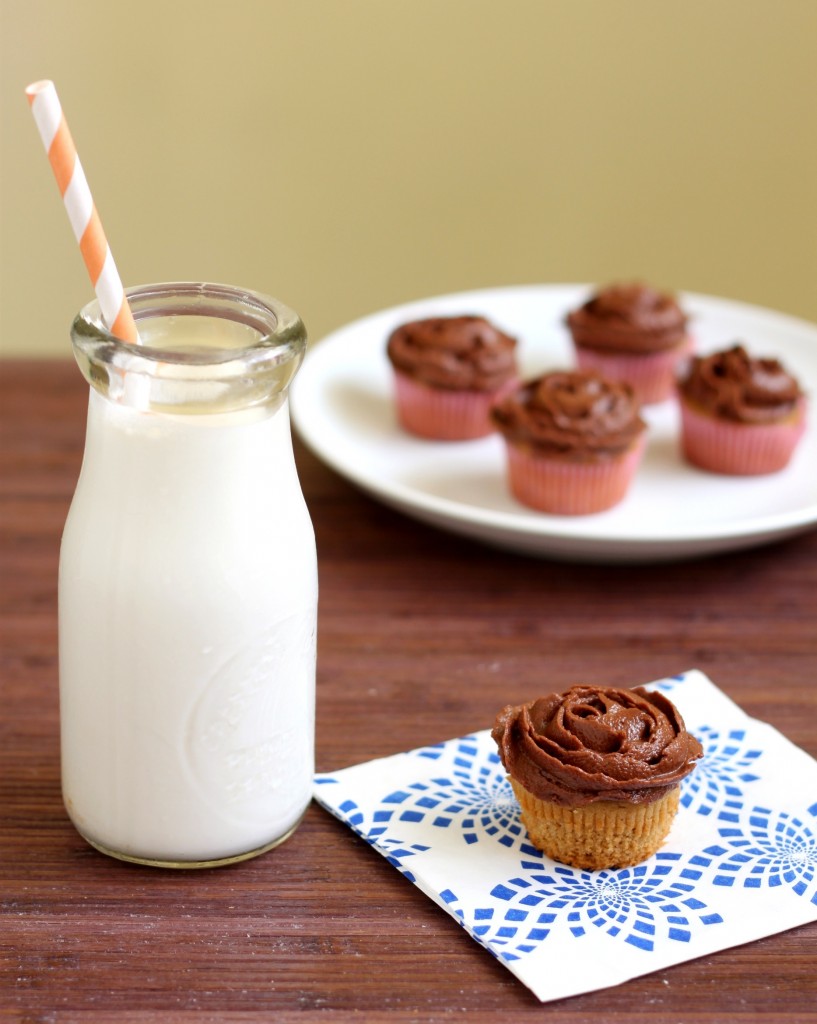 Enter summer…and we're all craving frozen treats to cool off. Häagen-Dazs® sent me some of their Chocolate Peanut Butter Ice Cream to taste, which I tested out by eating half a container in one sitting (you have to get inspired somehow, right?).
This creamy chocolate ice cream is filled with nice big chunks of peanut butter. My favorite part of ice cream is always the chunks of stuff, whether it be chocolate, caramel, peanut butter, etc. To emphasize this flavor, I made my favorite peanut butter cookie recipe but this time, I made tiny bite-sized cookies.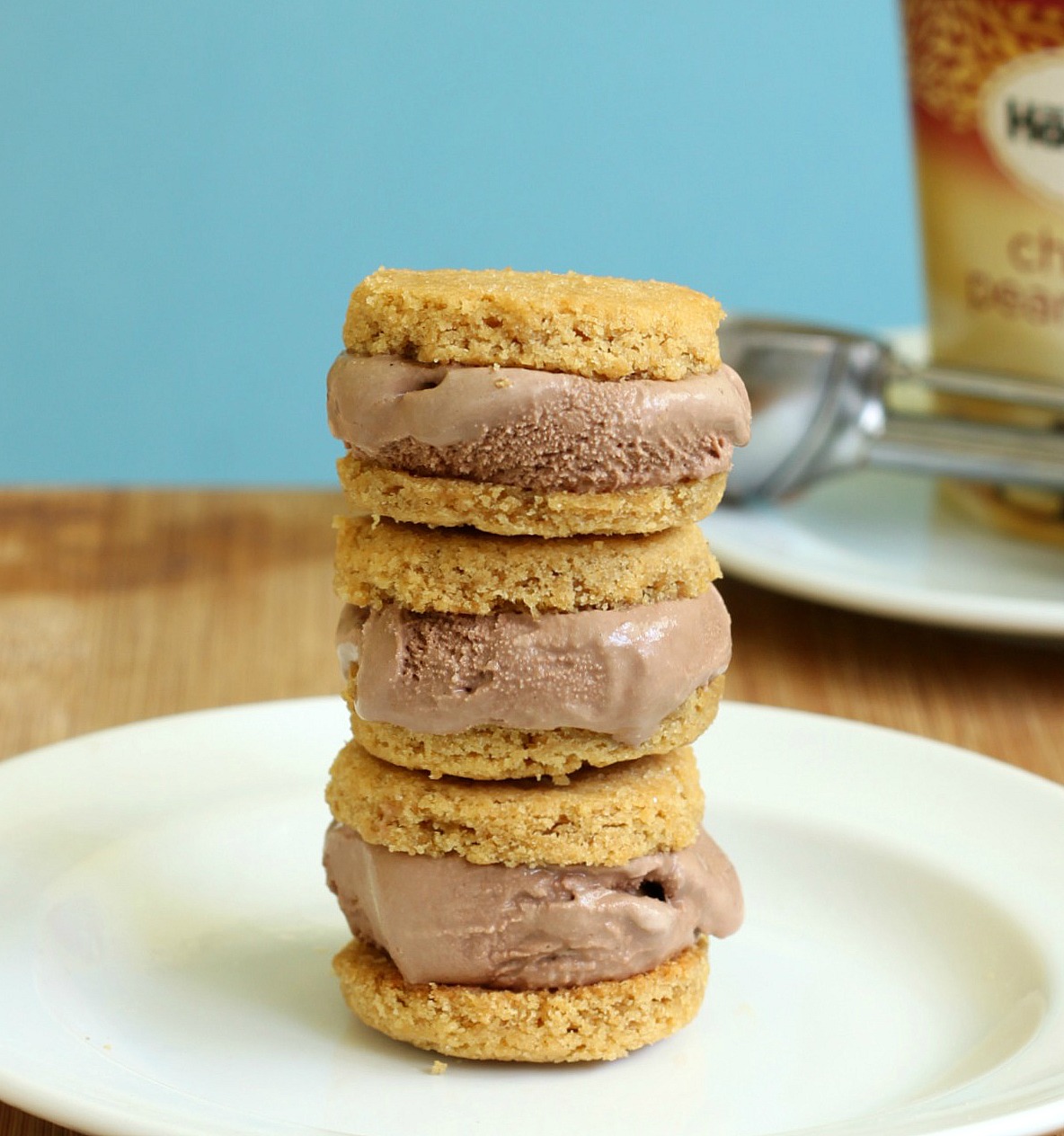 I took the mini cookies and sandwiched them with a healthy scoop of the chocolate peanut butter ice cream in between. Lucky for me, ice cream melts quickly, so I got to eat lots of mini ice cream sandwiches in the process of getting these photos. Peanut butter + chocolate + mini cookies + ice cream = a happy (and adorable!) summer treat.
Recipe:
Mini Peanut Butter Cookies
Adapted from Peanut Butter Chocolate Chip Cookies
1/2 cup unsalted butter, softened
1 cup peanut butter, room temperature (I used creamy but chunky is supposed to be good too)
3/4 cup sugar
1/2 cup firmly packed light brown sugar
1 large egg, at room temperature
1 tablespoon milk
1 teaspoon vanilla extract
1 1/4 cups all-purpose flour
3/4 teaspoon baking soda
1/2 teaspoon baking powder
1/4 teaspoon salt
Preheat oven to 350°F. In a large bowl, cream butter and peanut butter until fluffy. Add both kinds of sugar and beat until smooth. Mix in egg and then add milk and vanilla.
In a separate large bowl, whisk together the flour, baking soda, baking powder, and salt. Add to bowl of wet ingredients, mixing until thoroughly combined.  Drop rounded teaspoonfuls onto cookie sheet. Gently flatten with the back of a spoon or clean, dry fingers. Bake for 10-12 minutes (be careful not to over bake – they may not look done when they are). Remove and let cool.
To make mini ice cream sandwiches:
Pair up similar sized cookies (if your cookies are uneven shapes or sizes, use a small biscuit or cookie cutter to make them even). Let your favorite ice cream (I used Häagen-Dazs® Chocolate Peanut Butter) sit on the counter for a few minutes to soften. Using a small scoop or a spoon, place a scoop of ice cream on one cookie. Top with the matching cookie and gently push down. Enjoy immediately or keep in freezer until ready to eat.
As part of the Foodbuzz Tastemaker Program, I received a stipend and coupons for free Häagen-Dazs® ice cream