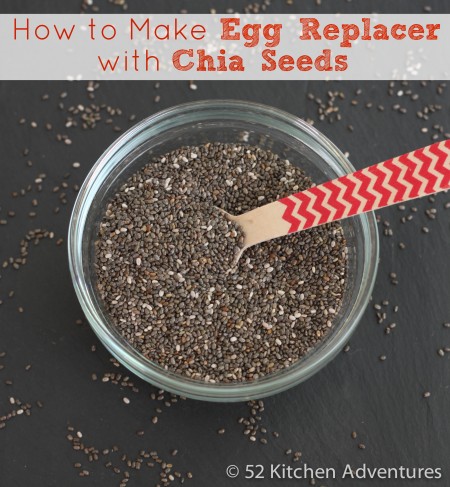 Mark your calendar – this Wednesday, September 11th, at 5pm PT, I'll be participating in a live Google+ Hangout all about chia seeds. Bob's Red Mill is hosting a series of Hangouts about their ancient Grains of Discovery, and for this one we'll be chatting all about chia and answering all of your questions about these awesome little seeds.
I've been eating chia seeds for a while, but I usually just pop them into my breakfast smoothie. There are tons of ways to use chia seeds and I'm finally trying them all out, something I've been meaning to do for ages.
Besides being nutrition powerhouses, the best thing about chia seeds is how they expand in liquid. I've used them to make no-cook jam without pectin and healthy dairy-free pudding, but after I heard you can use them to replace eggs in baking, I knew that was something I had to try out. The first time I tried was a major flop – don't try to replace eggs when they're a major ingredient (it was 3 eggs to a mini loaf of quick bread).
When you only replace an egg or 2, it works like magic. Tune in on Wednesday to see how I used this egg replacer to make some amazing vegan coconut banana bread AND enter to win your own set of Grains of Discovery!
It's really easy to make vegan egg replacer with chia seeds. Just follow the steps below: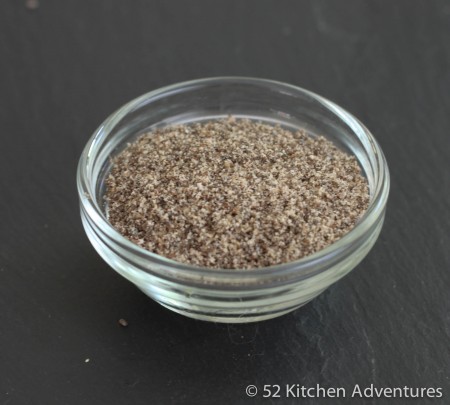 1. In a spice grinder (I use an old coffee grinder), finely grind 1 tablespoon of chia seeds.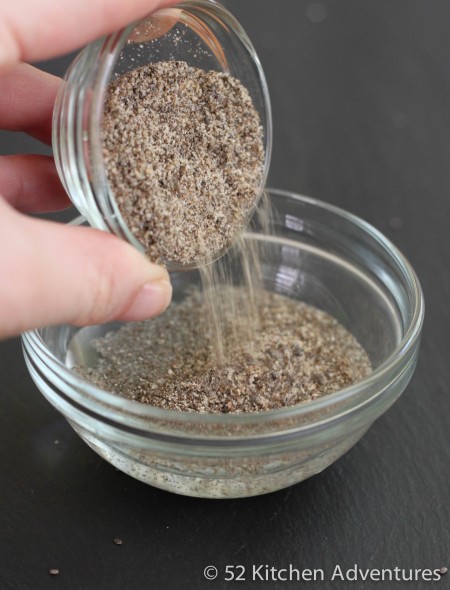 2. Pour ground chia seeds into 3 tablespoons of water and stir together.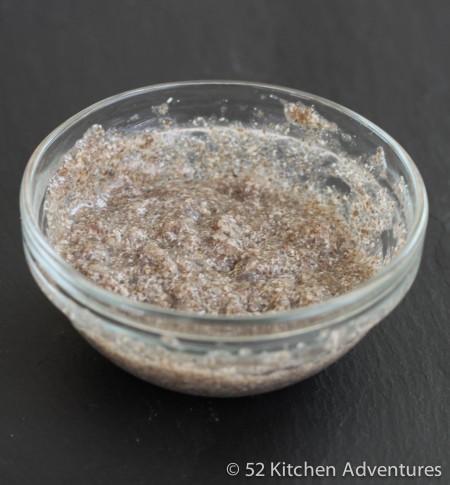 3. Wait 10-15 minutes until the mixture turns into a thick gel. Use to replace 1 egg.
More recipes you'll love: