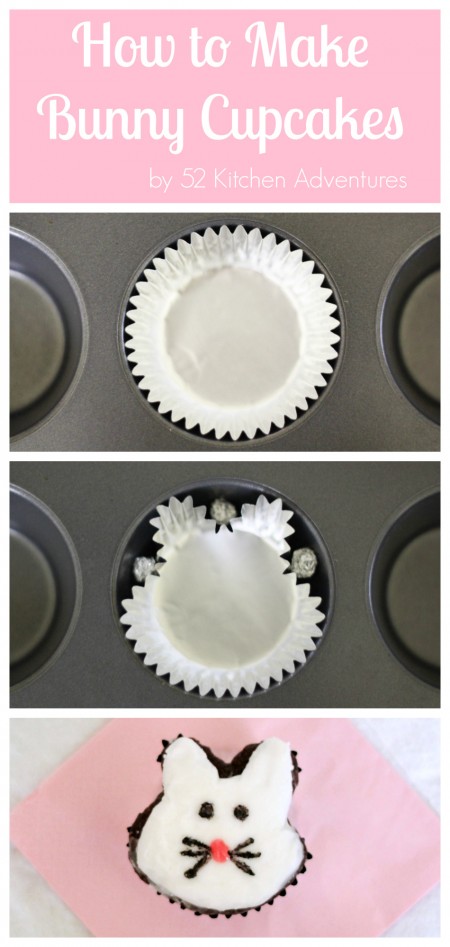 Around Valentine's Day, I discovered an easy way to make heart shaped cupcakes using small rolled-up balls of aluminum foil. I don't know about you, but I don't need any extra pans crowding up my kitchen cabinets, so I was excited to find this simple way to use to make shaped cupcakes using things I already had on hand. It got me thinking…what other shapes can I make?
I ran through shapes in my head…triangles? Those don't really represent anything interesting. What can be made out of a circle easily? Pac-Man! Hm, that is super random (but I really want to try it now). Shamrocks? Great timing for St. Paddy's, but they were a big fail. Tried to make them without stems and they looked like lopsided hearts. Added a stem but ended up with something that looked like a weird tree.
Bunnies? Finally – success! I couldn't be happier about this one, because I have a special soft spot for bunnies. I grew up with a pet bunny and about six years ago I adopted my adorable bunny Cinnamon (I actually tried to make these cinnamon chocolate cupcakes with Nutella frosting look like her a couple of years ago, but failed). Here she is during one of her frequent nap times: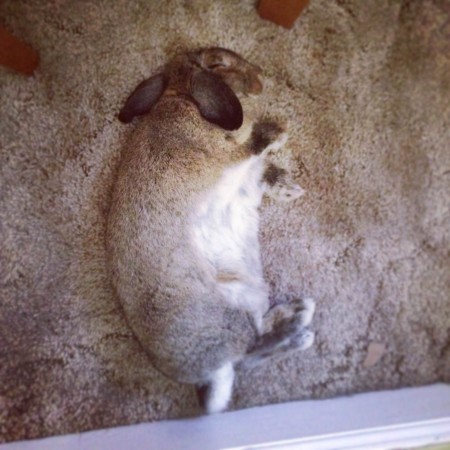 Even though these cupcakes don't look exactly like her (she has lop ears that fall on either side of her head), I think she appreciates the sentiment. As long as I'm making bunny cupcakes and not trying to get her to dress up, she is a happy camper. This shot of her in a Santa hat was a fleeting moment I was lucky to capture on my phone: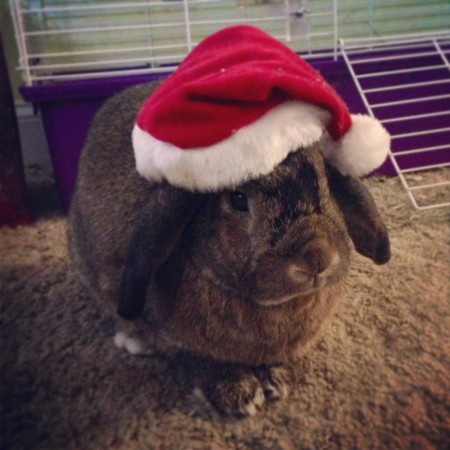 Anyway, cute bunny aside, these bunny cupcakes are SUPER easy to make. All you need is what you see below (and some cupcake batter and frosting would help

)
What you need: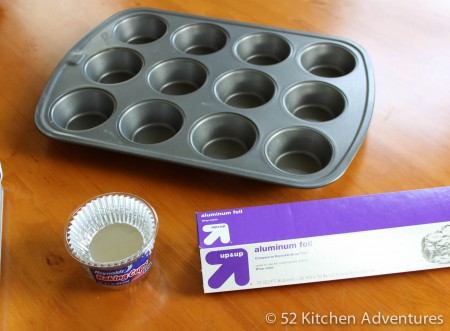 Cupcake pan, aluminum foil, and foil baking cups
Here's how you make bunny shaped cupcakes: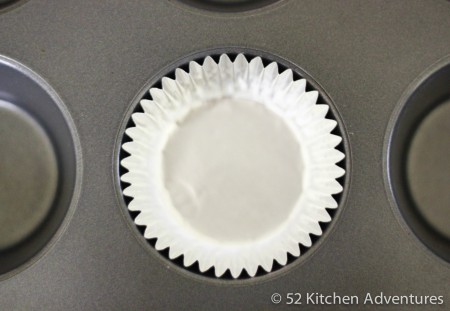 1. Place the foil baking cups in a cupcake pan.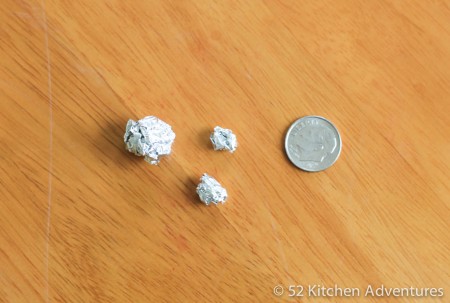 2. Make balls out of aluminum foil: 3 big (the size of the one on the left in the photo above) for each baking cup. See the reference above to the size of a dime.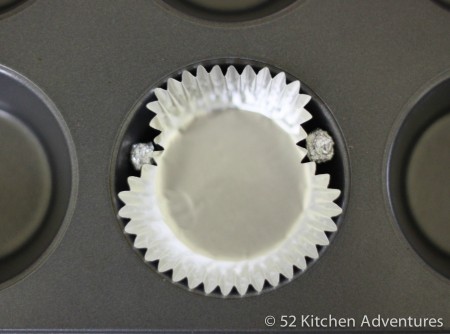 3. Place two of the aluminum balls on either side of the baking cup, just above the middle of the cup, as seen above.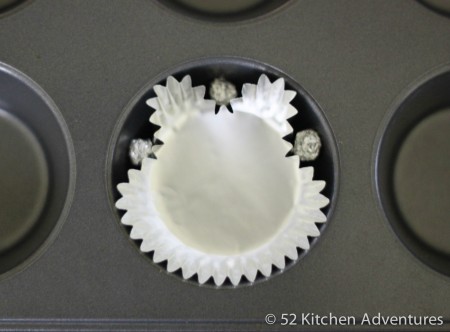 4. Place the third aluminum ball at the top of the baking cup. If needed, shape the ears more with your fingers. Fill the cupcake liners about 1/2 full with batter.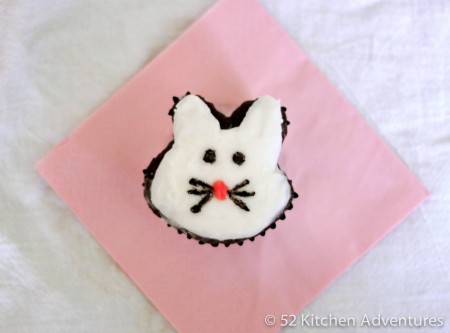 5. Bake cupcakes as recipe dictates. Let cool, decorate, and enjoy!
Have a hoppy Easter!