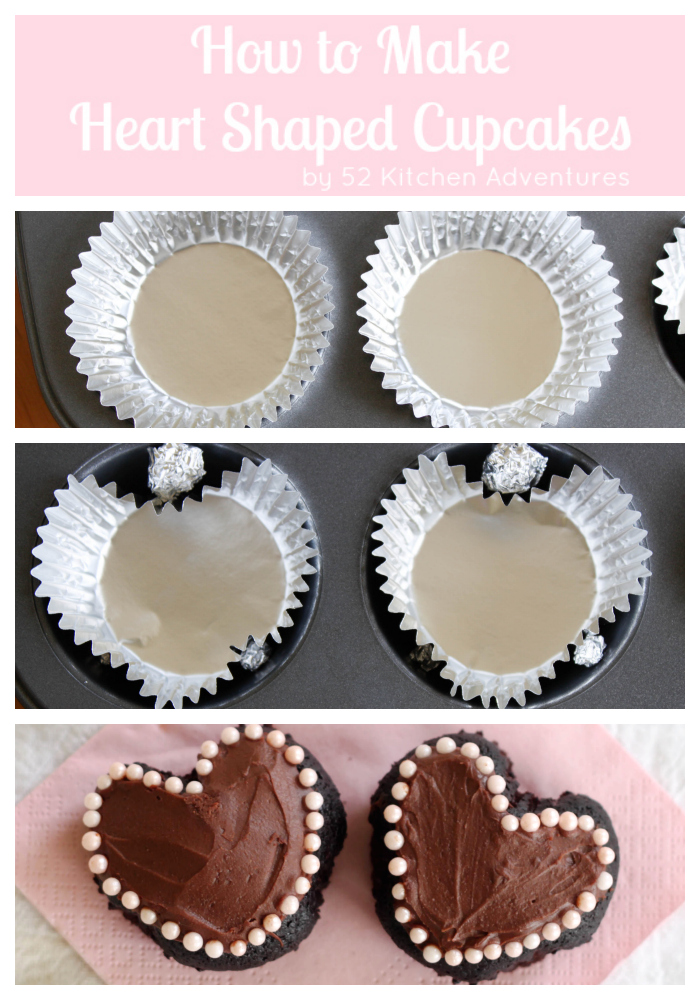 It's almost Valentine's Day, which I don't make a huge deal about myself, but it's an excellent excuse to enjoy a yummy dessert! I've got a rich chocolate cupcake for two recipe coming at you in a few days, but for now I'm excited to show you this easy heart shaped cupcake DIY.
Last year I shared how to make a heart shaped cake without a heart shaped pan. I told you last week that Taste of Home featured the idea in their latest issue, which got me thinking…cupcakes are just mini cakes. Why not make heart shaped cupcakes? It turns out, they're even easier to make than the heart shaped cake!
A lot of people recommend using marbles to push the top part of the cupcake in, but I didn't like that idea for several reasons – I didn't want to buy marbles just to bake cupcakes, you have to deal with a bunch of hot glass marbles, and 1 marble would only make a partial heart shape. Instead, I used some aluminum foil to make little balls to shape the cupcake liners into hearts. Easy, cheap, and no worries that you might burn yourself!
Seriously, this is so simple! If you want to make the ultimate Valentine's Day treat for your sweetie, try out easy chocolate cupcakes for two or Nutella cupcakes for two recipe to make 2 heart shaped cupcakes.
Here's how you do it…
You'll need: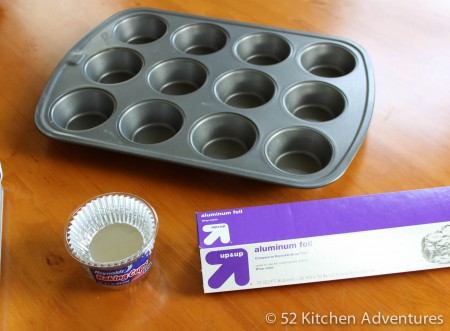 Cupcake pan, foil baking cups  (be sure to get foil ones – paper baking cups won't work for this), and aluminum foil (and some cupcake batter would help 😉 )
And then all you do is: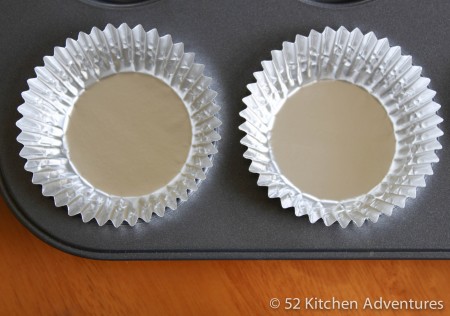 1. Place baking cups into cupcake pan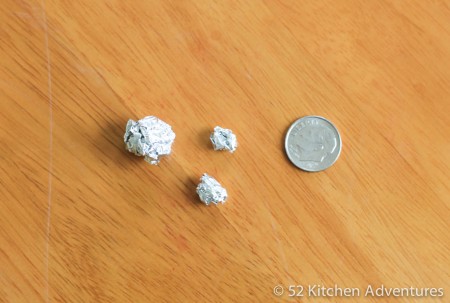 2. Make balls out of aluminum foil: 1 big and 2 small for each baking cup. See the reference above to the size of a dime.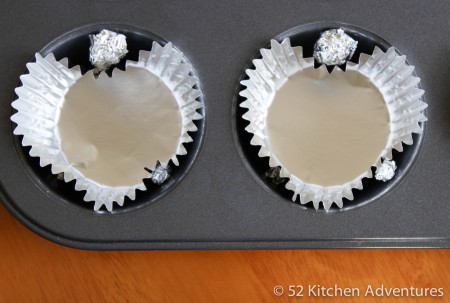 3. Place 1 big ball at the top of each baking cup, so it folds inward. Place 1 small ball on the bottom sides so they are slightly bent and make a heart shape.
4. Fill baking cups just over 1/2 full.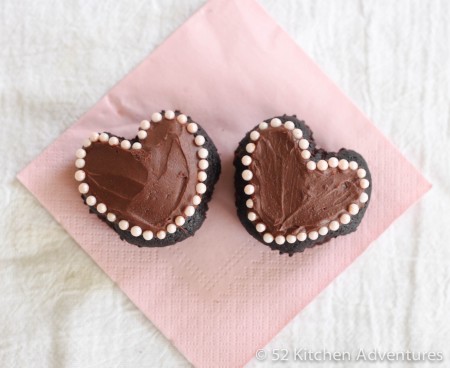 5. Bake cupcakes as recipe dictates and let cool. Remove baking cups, decorate, and enjoy!