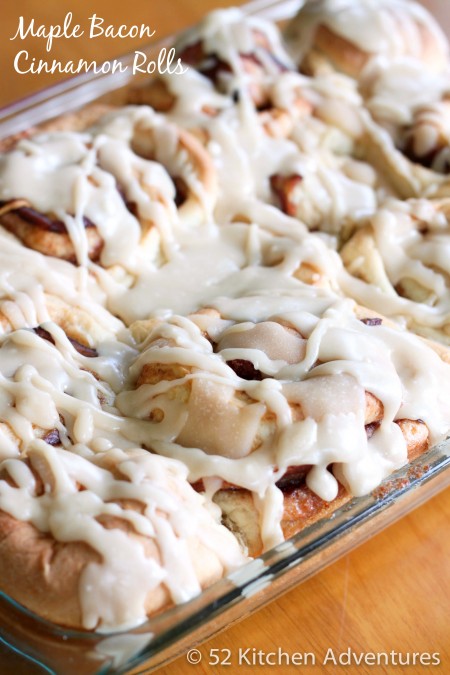 Picture this: soft, fluffy rolls filled with cinnamon sugar.
On top, a maple icing that tastes just like maple doughnut frosting.
Take a bite and you get a savory flavor in the midst of the maple-cinnamon goodness…what could that be?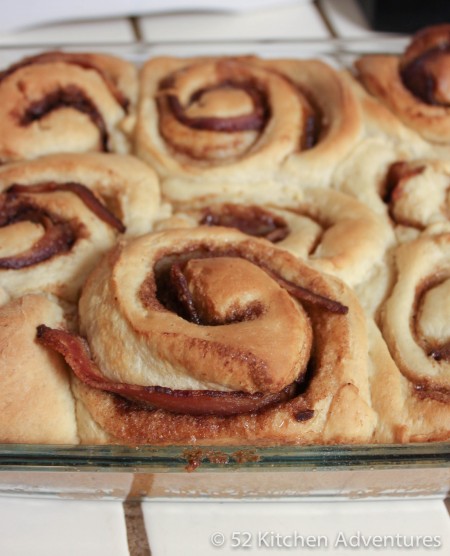 Oh, just a piece of bacon 😉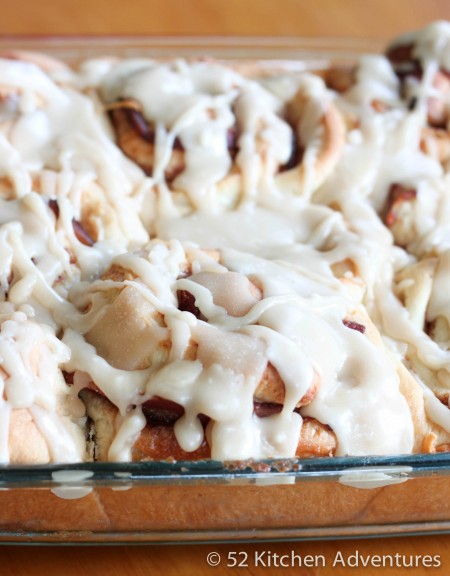 I wasn't really sure how these would turn out. Would bacon + buttery cinnamon rolls + icing be too much? Would the bacon make the rolls hard to eat? Would it just not go together?
 I don't know why I doubted what I now know was a brilliant idea.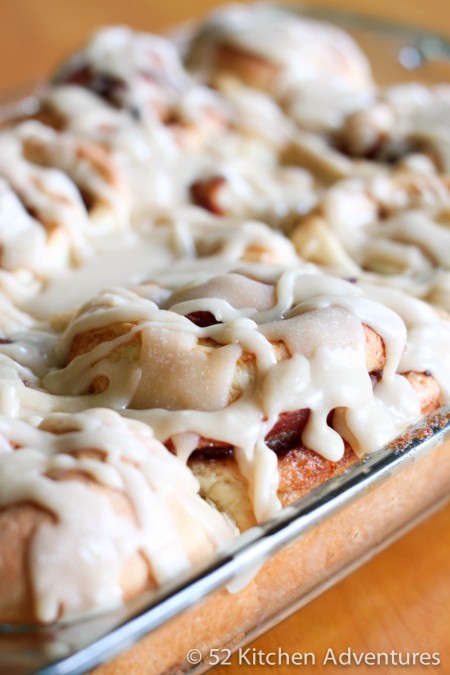 Just like cinnamon rolls and bacon are fantastic side by side on your breakfast plate, they are even more awesome together! It's like a match made in breakfast heaven. Savory + sweet, cinnamon + maple, bacon + everything else. I brought these to an open house and they disappeared before everything else.
I'd never made cinnamon rolls from scratch before, and I was pleasantly surprised by how easy it was. I broke down the steps and took photos of them all to show you how to do it…
How to make Maple Bacon Cinnamon Rolls: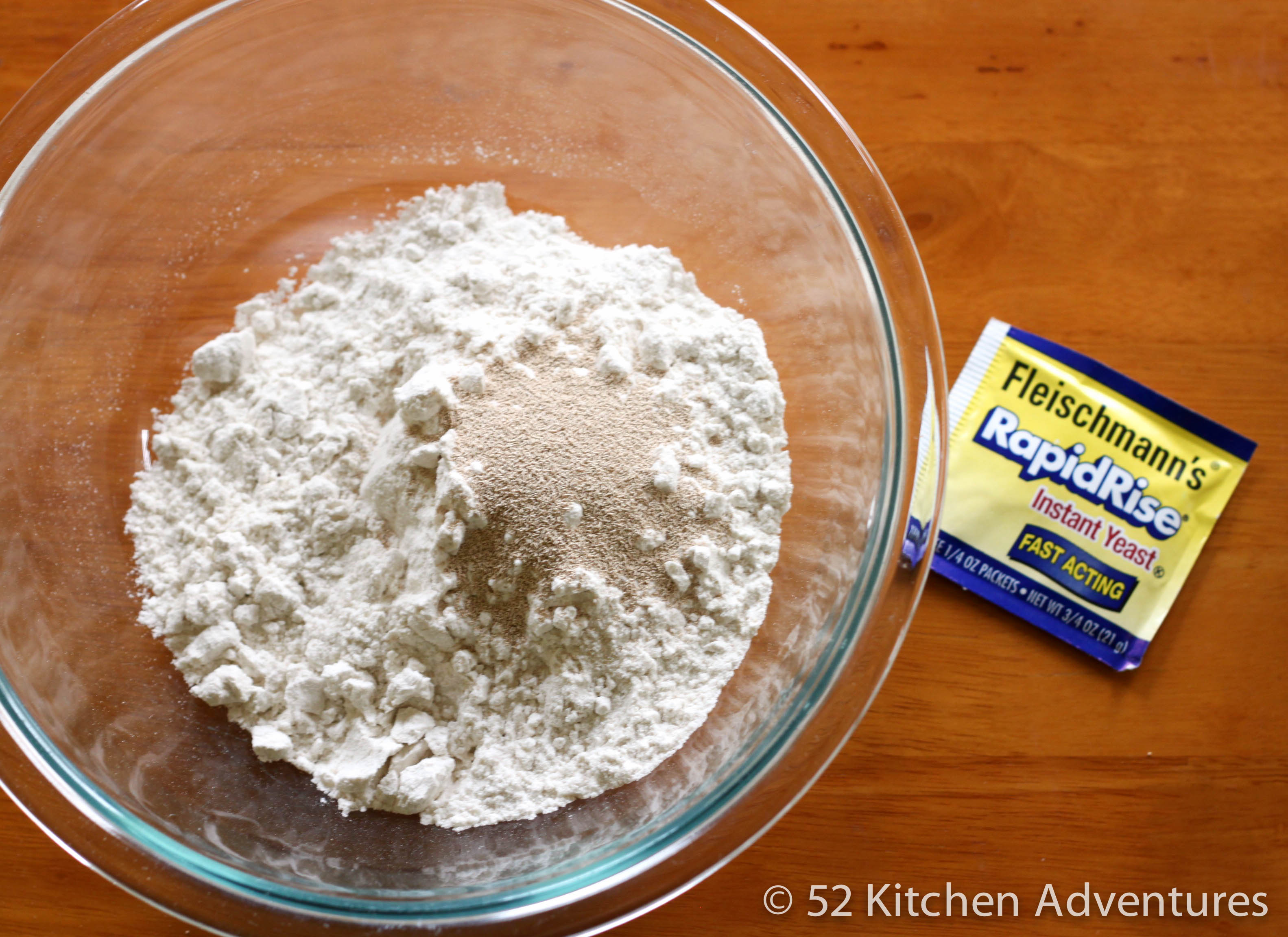 By using Fleischmann's® RapidRise® Yeast, you can speed up the process and you don't have to soak the yeast in warm water. It takes the effort out (and any intimidation you may have) of working with yeast. It really doesn't get easier!
Simply mix Fleischmann's Yeast with flour, sugar, and salt to get started. Then add water, butter, and egg…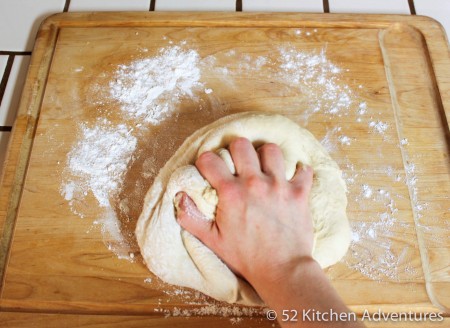 You'll end up with a ball of dough. Knead it for a few minutes, then cover it and let it rest for 10 minutes…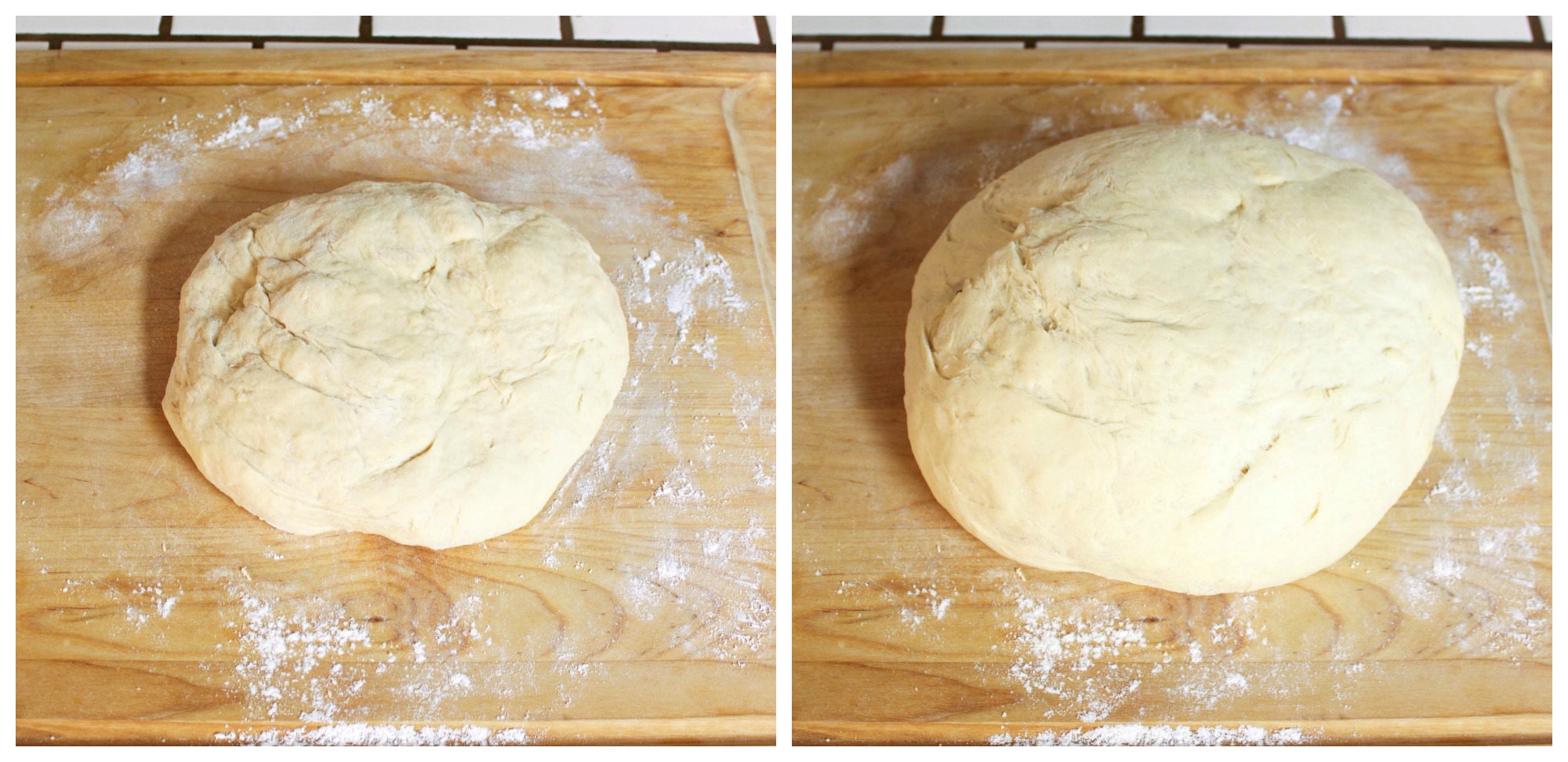 The ball will close to double in size while it rests.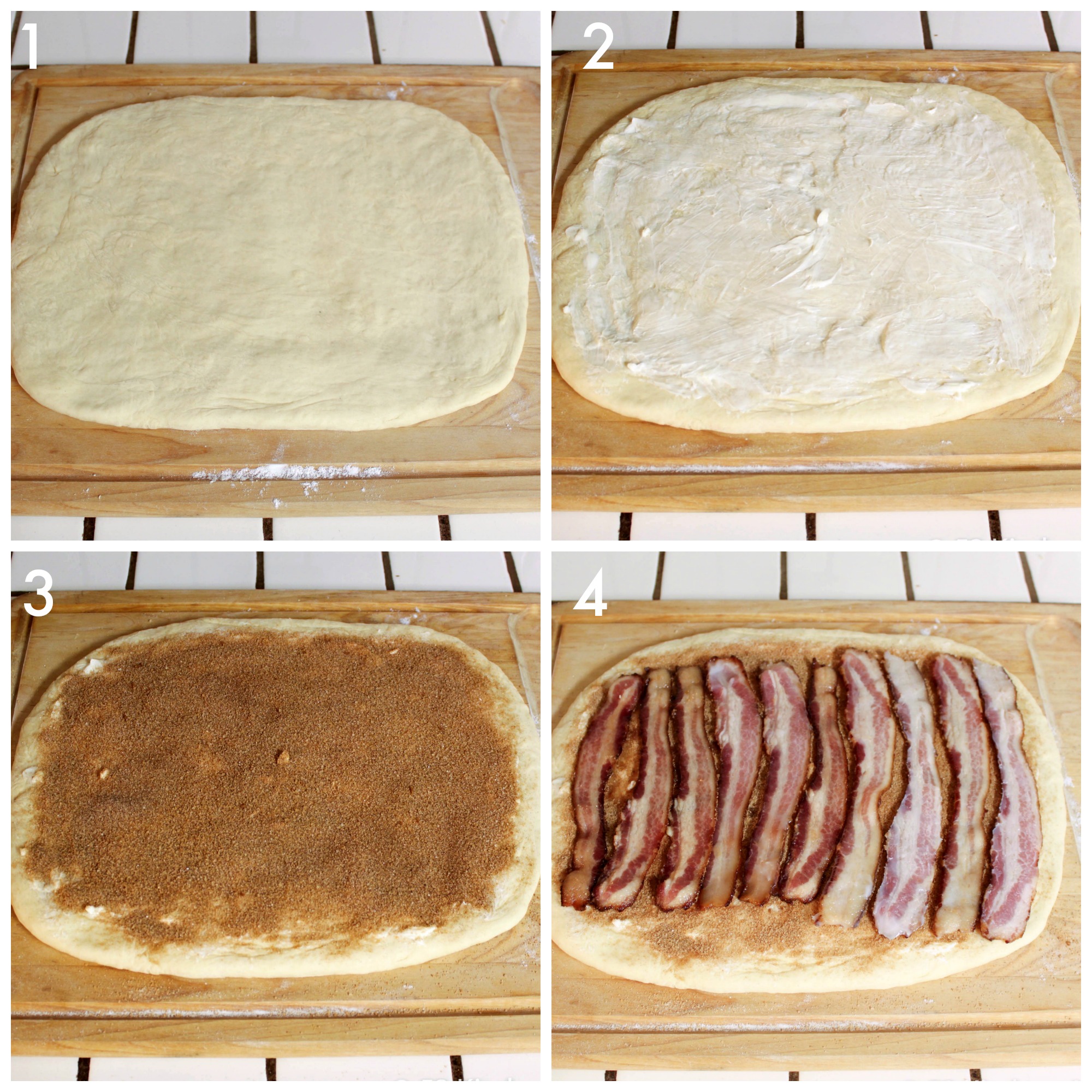 Next, you'll roll out the dough into a 15″x10″ rectangle. Spread soft butter, sprinkle cinnamon sugar on top, and line up par-baked bacon on top.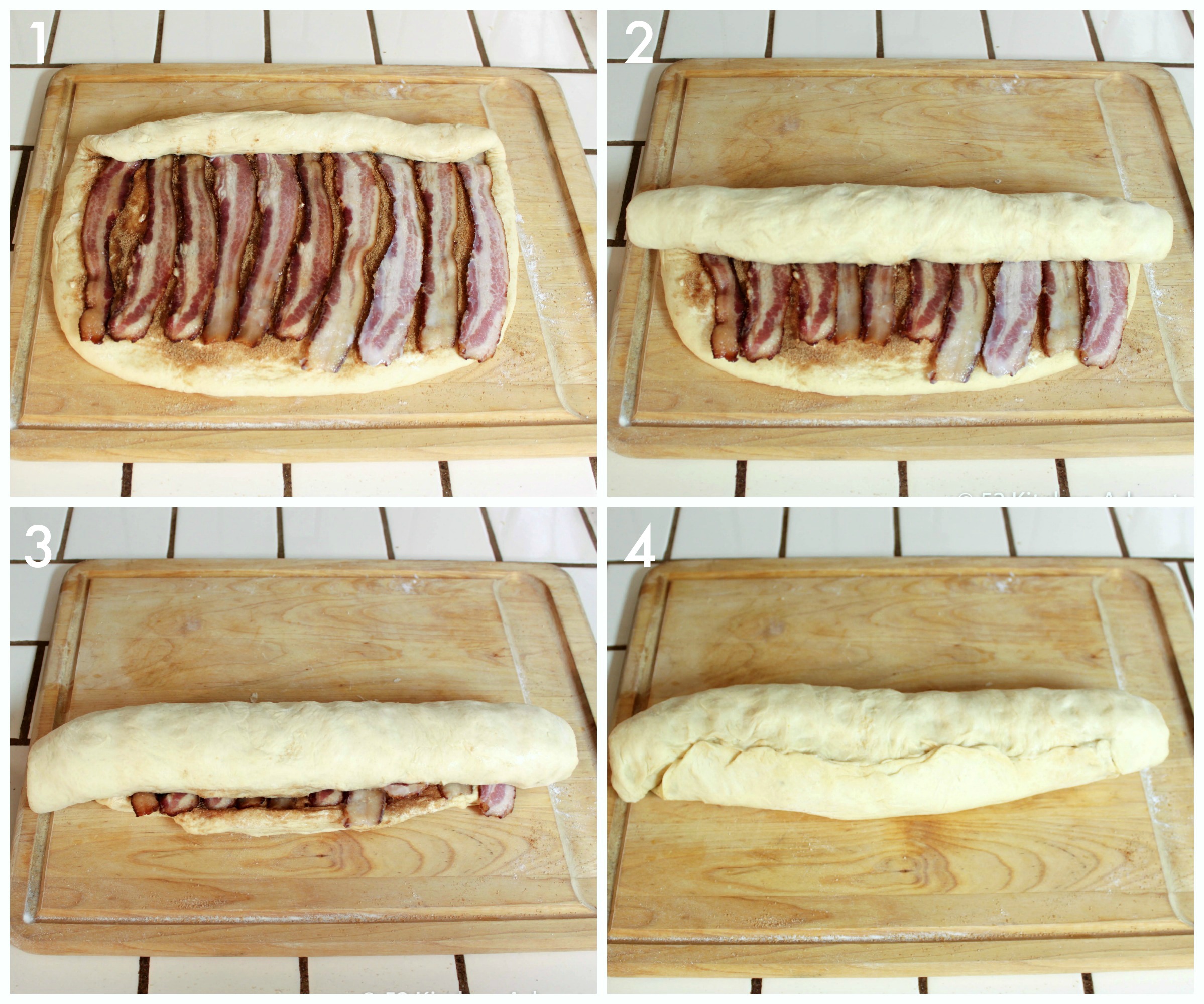 Roll it up and pinch the dough together at the seam.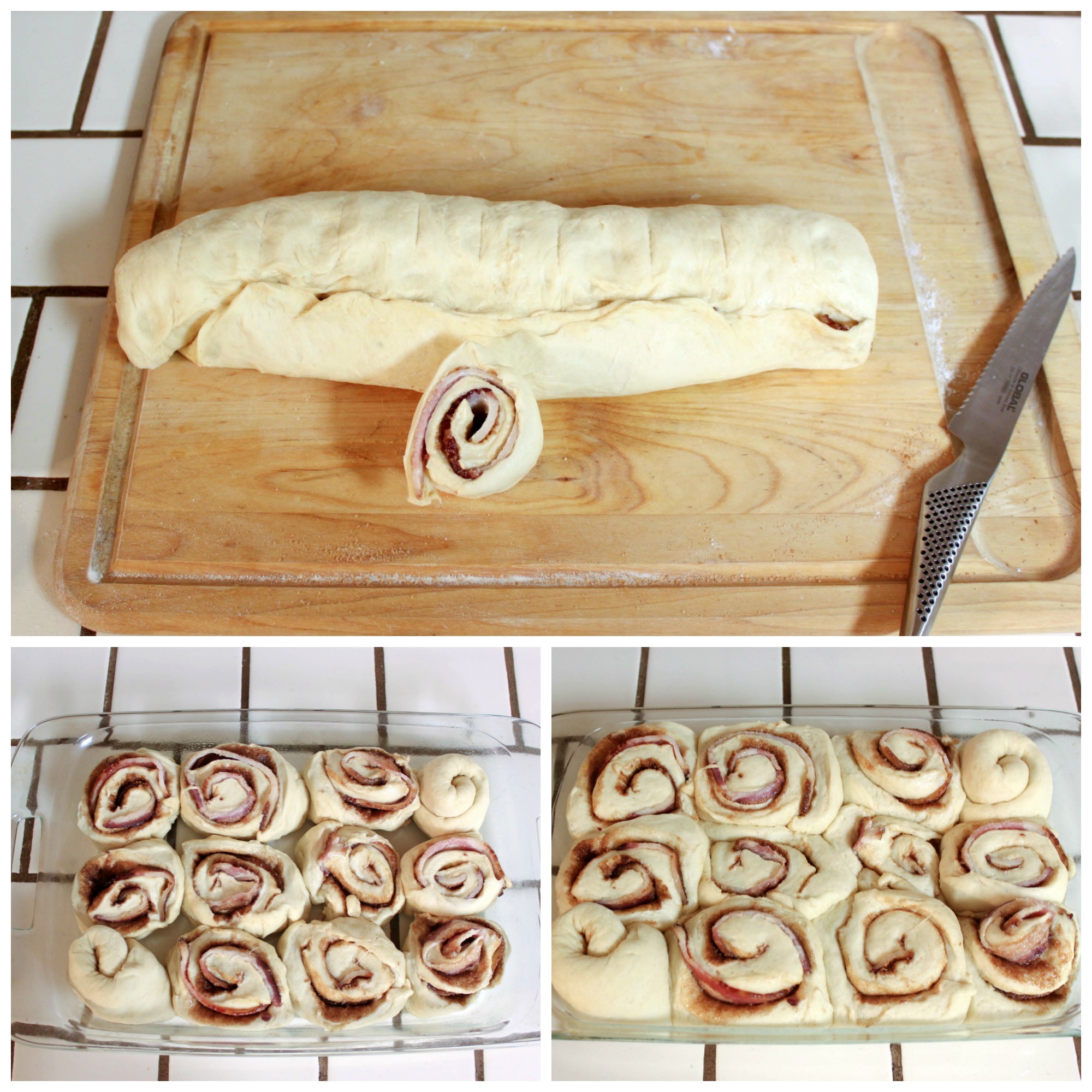 Slice it into equal sized pieces and place into a greased casserole dish. Cover and let rise for 30-60 minutes, until they double in size. Then bake for around 30 minutes, until golden brown.
The icing is easy to put together – stir all the ingredients in a small saucepan until melted and combined, then pour over cooled rolls. And enjoy! 🙂
There's a sense of pride in sharing something you've baked from scratch. With Fleischmann's Yeast, you won't be afraid to find your creativity in the kitchen or even get your apron a little dirty. Baking with yeast this holiday season can be as easy as pre-heating the oven. To find out more, visit foodnetwork.com/holidaybaking.
This is a sponsored conversation written by me on behalf of ACH. The opinions and text are all mine.