Edited to add: I ended up making S'mores Cupcake Ice Cream Sandwiches (and S'mores Popsicles) with this Homemade Marshmallow Ice Cream!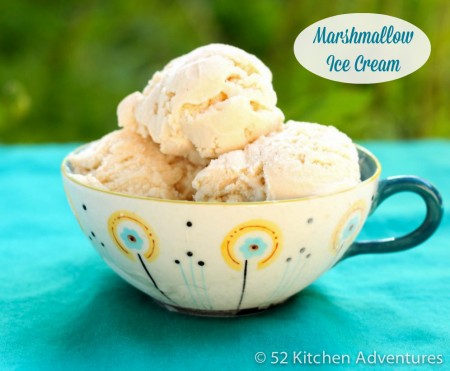 It's finally warming up here in Northern California. Up until last week it was raining, which is pretty unusual here. The sudden warm up is perfect timing for the annual ice cream cupcake contest at Cupcake Project. Last year I entered my bacon chocolate ice cream cupcake, which was a semifinalist!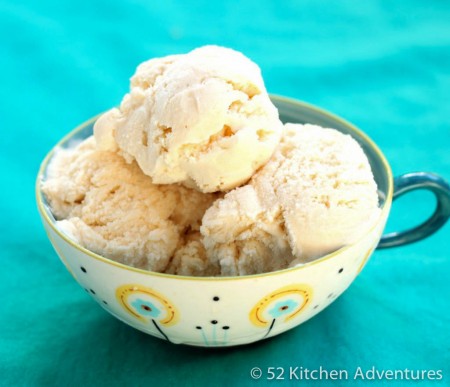 This year, I made some homemade marshmallow ice cream for the key ingredient. This recipe is really simple and only calls for 4 ingredients. One of them is an entire bag of marshmallows (plus 2 cups each of heavy cream and half and half), but sometimes you have to indulge. The neat thing about this ice cream is it looks like plain vanilla but once you taste it, you realize it's something special. It actually tastes just like a marshmallow.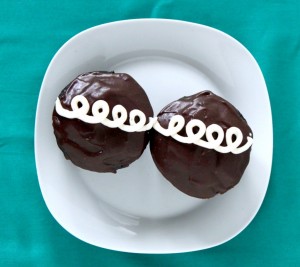 Now the question is: what cupcake should I make? I can use the ice cream to fill homemade Hostess cupcakes in place of the cream filling.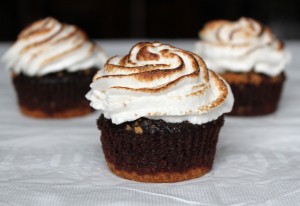 Or I can use the ice cream to top s'mores cupcakes in place of marshmallow frosting.
Which cupcake do you think should I pick – s'mores or homemade Hostess? Or something else?
Recipe:
Marshmallow Ice Cream
2 C half and half
1 10-oz. bag of large marshmallows
2 C heavy cream
2 T vanilla extract
In a large pot, combine half and half with marshmallows. Cook over medium heat, stirring frequently until marshmallows have completely melted. Remove from heat and let cool briefly. Then place in fridge to cool for 20-30 more minutes, until chilled and slightly thickened.
In the meantime, whip heavy cream until you have soft peaks. Fold into cooled marshmallow mixture and add vanilla extract. Stir until everything is combined. Place in ice cream maker and follow manufacturer's directions for making ice cream.
More recipes you'll love: