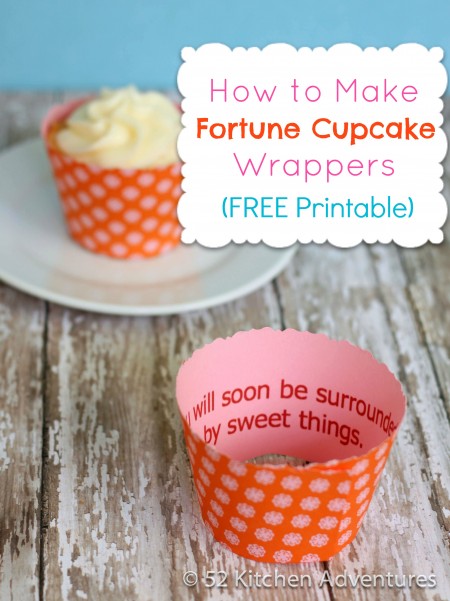 Two weeks ago, I posted a photo tutorial on how to make DIY cupcake wrappers. It's a really easy process – just print out the free template and get some pretty scrapbook paper. Today I have a slightly more complicated, but even more fun DIY cupcake wrapper for you: fortune cupcakes!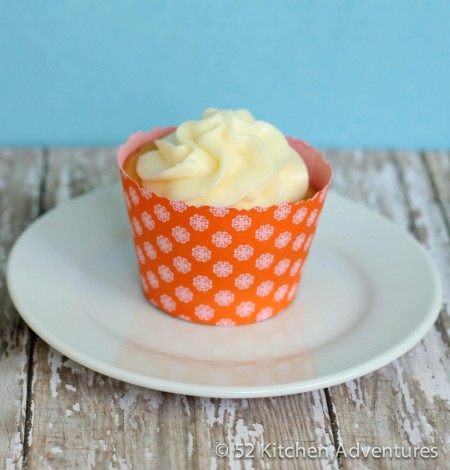 This cupcake wrapper looks totally normal and innocent, right?
Until you take the cupcake out and realize there's a surprise inside!
I got the idea for this when I saw a package for fortune cupcakes a store. They were selling them for $15 – for just some cupcake wrappers! Can you believe it? I knew this was an easy DIY, so I went home and made them myself. I thought I'd share the process with you guys so you can make them too and save a little money.
You can use this tutorial to make any kind of written surprise in a cupcake wrapper. Plus, it's a crash course in adding text to photos using my favorite photo editing website, PicMonkey.
How to make Fortune Cupcakes
Step 1: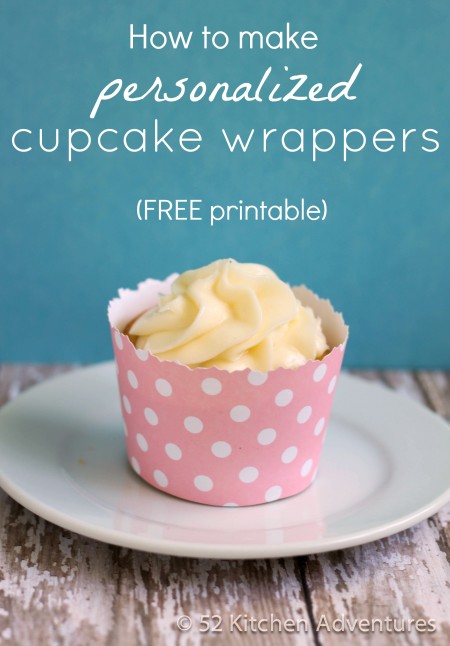 Look at how to make DIY cupcake wrappers to familiarize yourself with the process.
Step 2:
At this point, you have two options: either take the easy way out and print out my Fortune Cupcake Wrapper example (which says "You will be hungry again in one hour" and "You will soon be surrounded by sweet things")
OR
Create your own unique fortune cupcake wrappers! Download the Cupcake Wrapper Template jpeg and keep going with the following steps.
Step 3:
 Go to PicMonkey and upload the Cupcake Wrapper Template jpeg: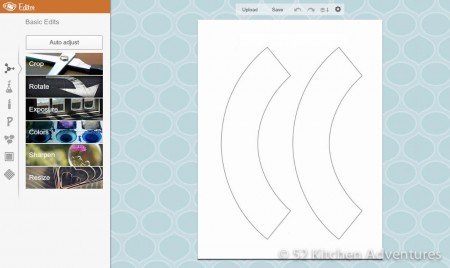 Click on the "P" in the left sidebar to go to the add text area: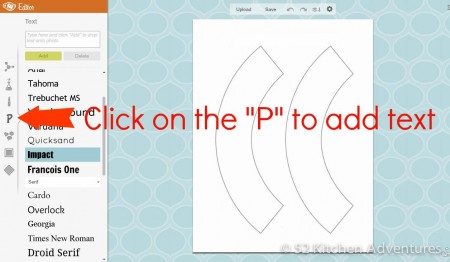 Add your text in the area indicated below: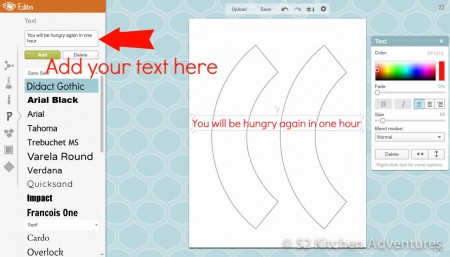 Click here to turn the text sideways: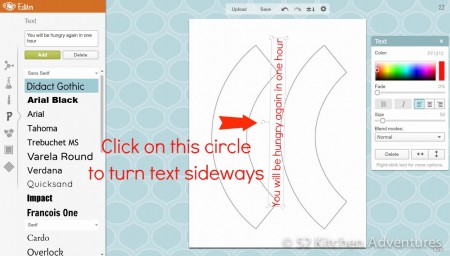 Use the box indicated below to change color, size, etc. of the text. Then drag the text over to the middle of the cupcake wrapper. Repeat these steps to add text to 2nd cupcake wrapper.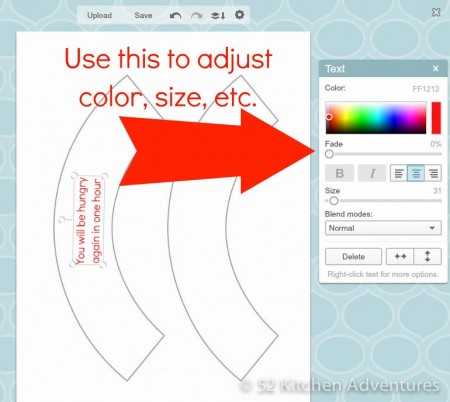 Click the button indicated below to save the template to you computer: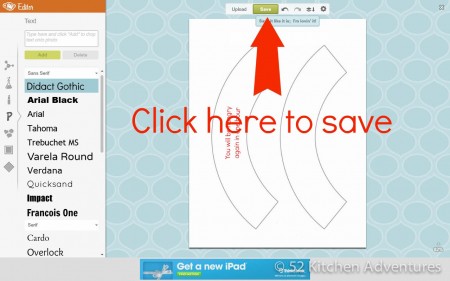 Print it out and follow the steps in the cupcake wrapper tutorial. Repeat the steps above to make as many fortune cupcake wrappers as you want!
Wouldn't these be fun for a party or just to surprise someone with a special message? You can also write jokes, questions, or really anything you want inside. What would you write inside a cupcake wrapper?