Thanks to some cute pastry cups I discovered by Pepperidge Farm, I've got one of the easiest (and most adorable) summer desserts ever made for you: strawberry shortcake bites! With only 3 ingredients, you'll be the hit of your summer parties in no time at all. Before we get to the recipe, let me show you my inspiration…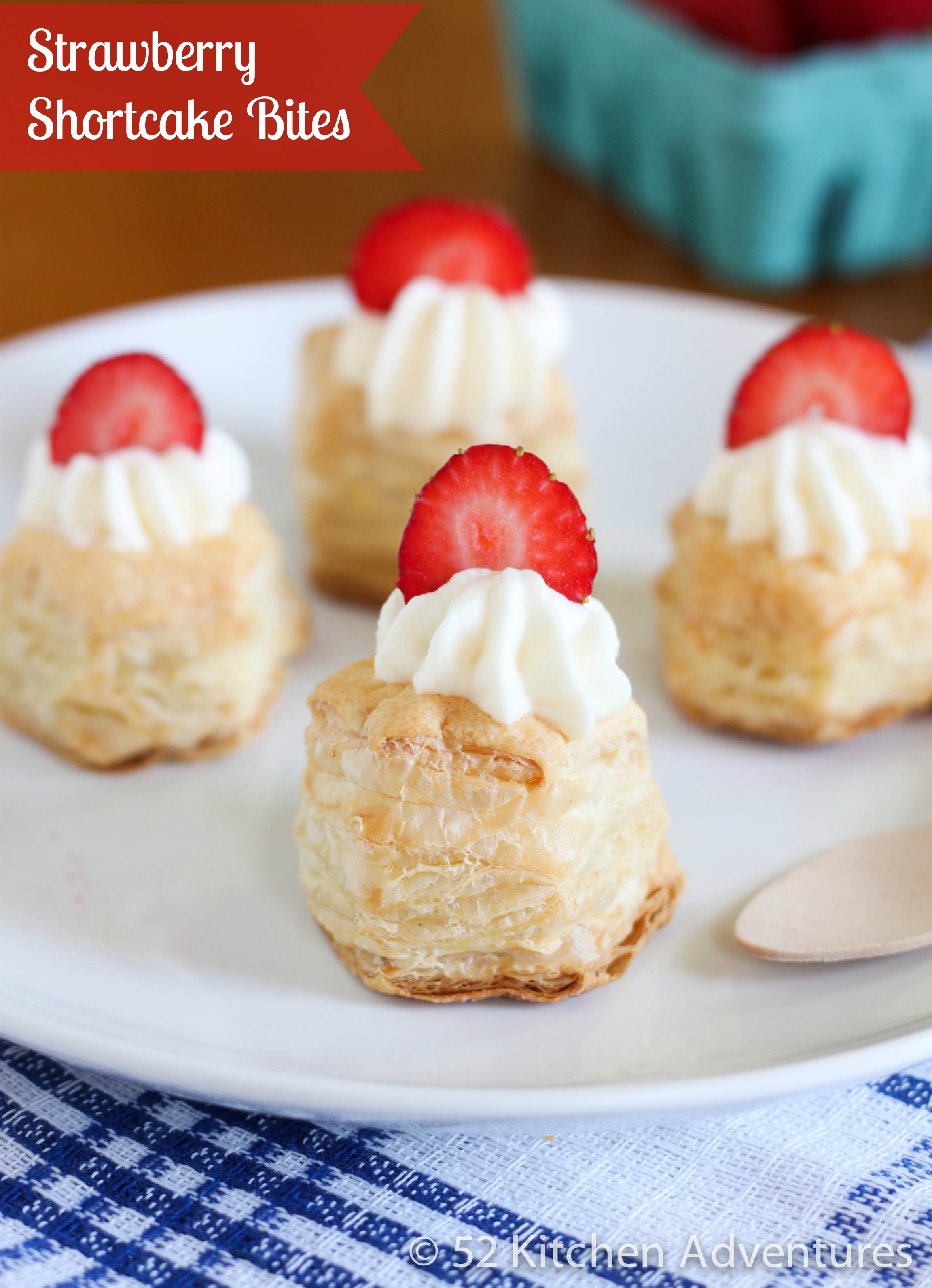 Last week, I met up with some other Sacramento area bloggers for a fabulous puff pastry party. Seriously, we ate close to a dozen different savory and sweet treats all made with puff pastry. I knew puff pastry was versatile, but I've mainly used it for desserts.
One of my favorite dishes at the party was actually a pastry shell filled with chicken salad – it was such an elegant way to serve a simple and crowd pleasing dish. That got me thinking about all the delicious options you could make. You can upgrade a lot of simple dishes with puff pastry, which is such a simple way to elevate any party.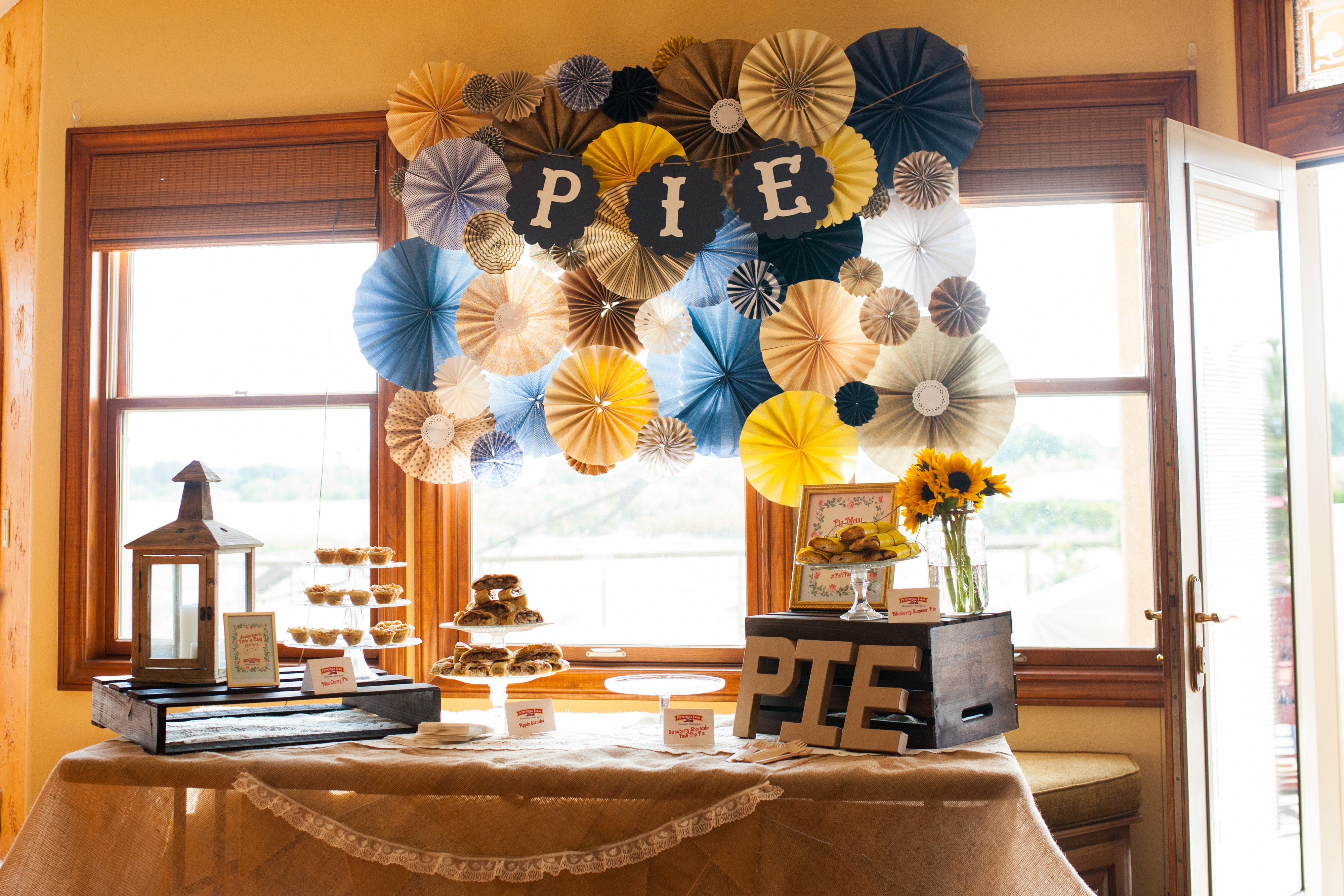 Photo credit: Green Vintage Photography
Besides the fantastic food, can we talk about the decorations for a moment? How cute is this table and the sign above it?! I wanted to sneak those PIE letters home with me, but I didn't think that would leave a great impression 😉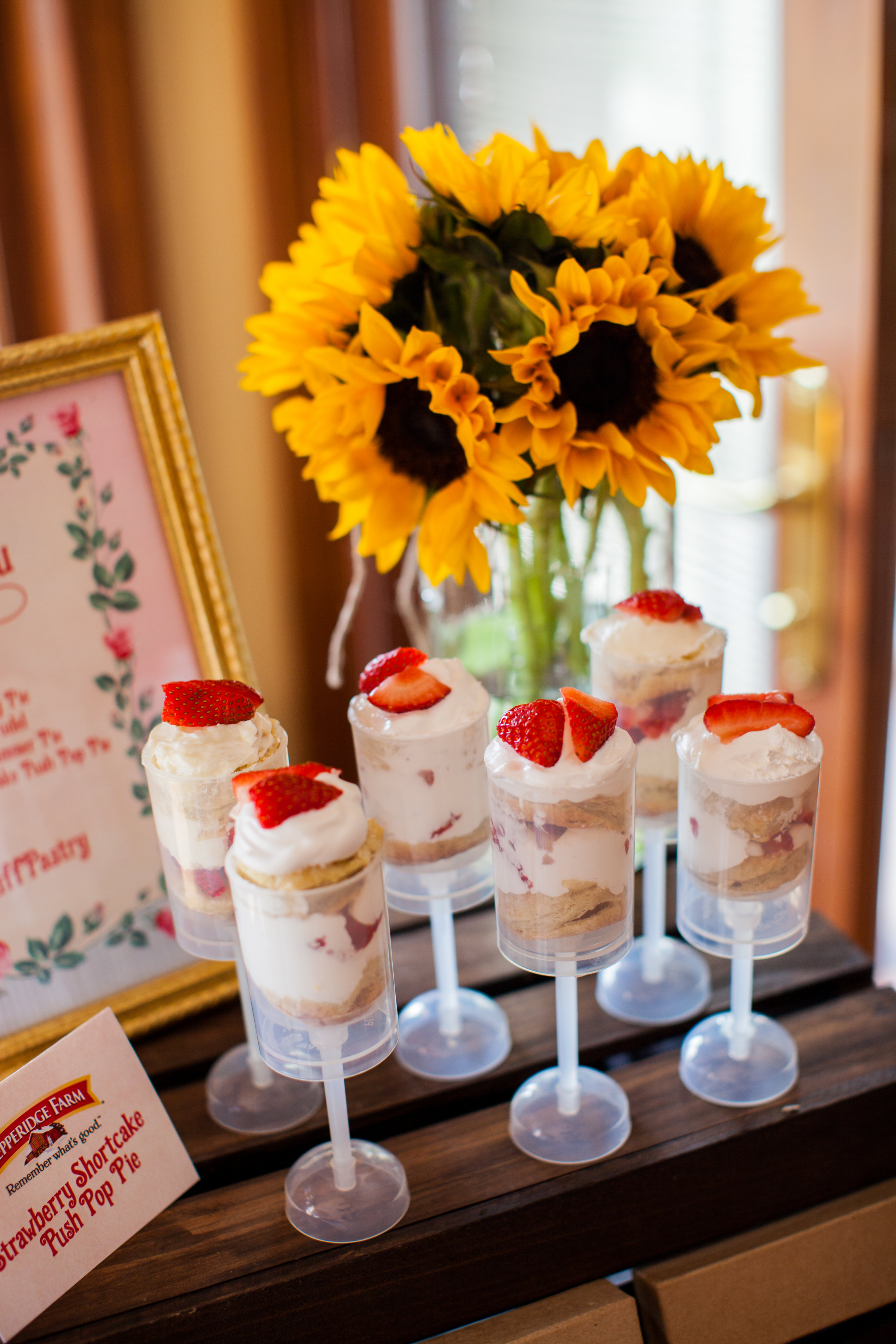 Photo credit: Green Vintage Photography
These strawberry shortcake push pop pies were one of my favorite desserts and the inspiration for my strawberry shortcake bites recipe. I've never used push pops before, but I love this idea for entertaining. It's really easy to put together, but so cute and fun to eat, especially for kids (and adults too, who am I kidding?). I also love that the push pops stand up on their own, unlike cake pops.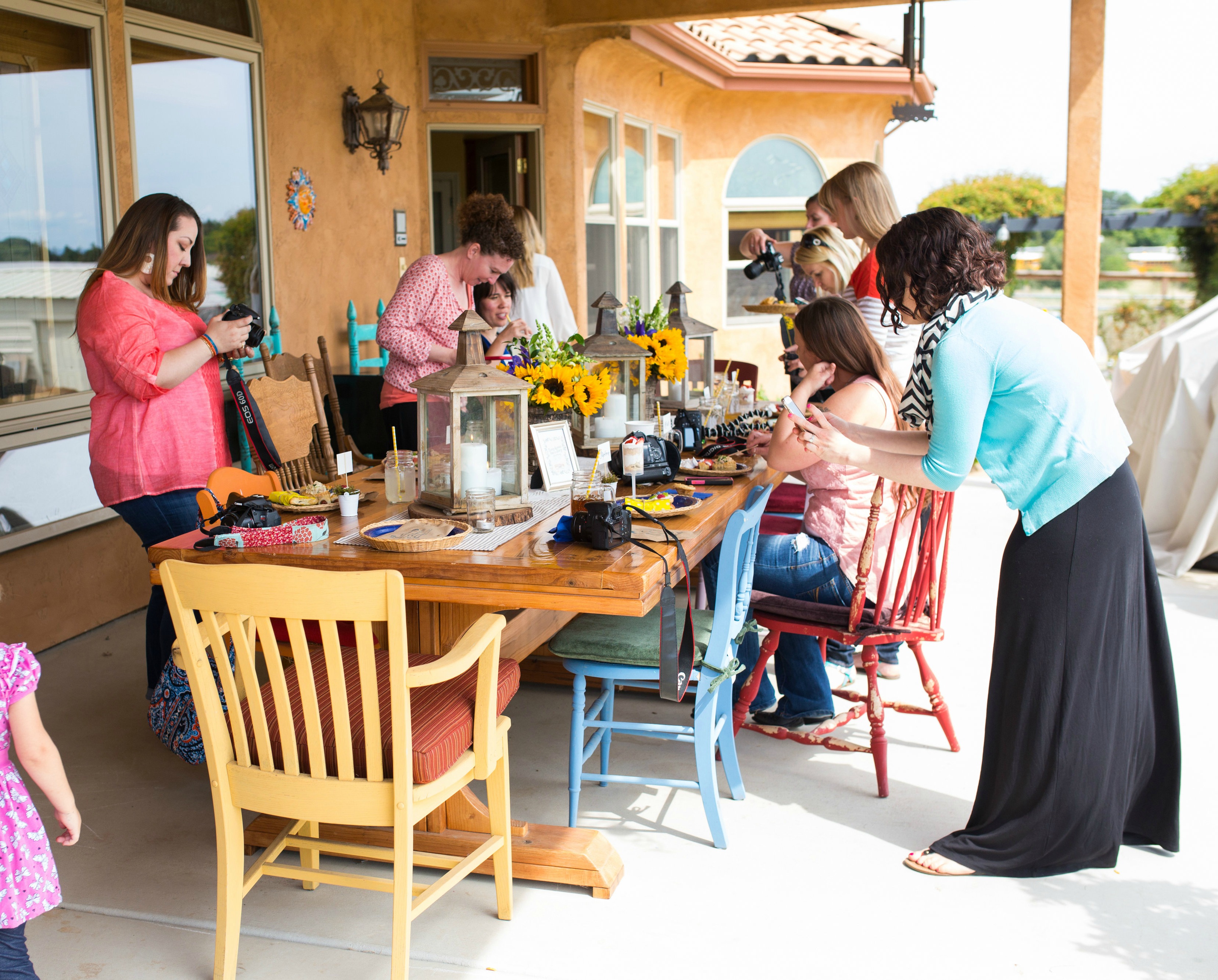 Photo credit: Green Vintage Photography
I had to include this funny photo. If you've never been in a room with more than one blogger before, here's what it looks like 😆 That's me on the right, trying to get that perfect shot of my food. As all of our friends and families know, we've gotta get that gorgeous photo before we eat.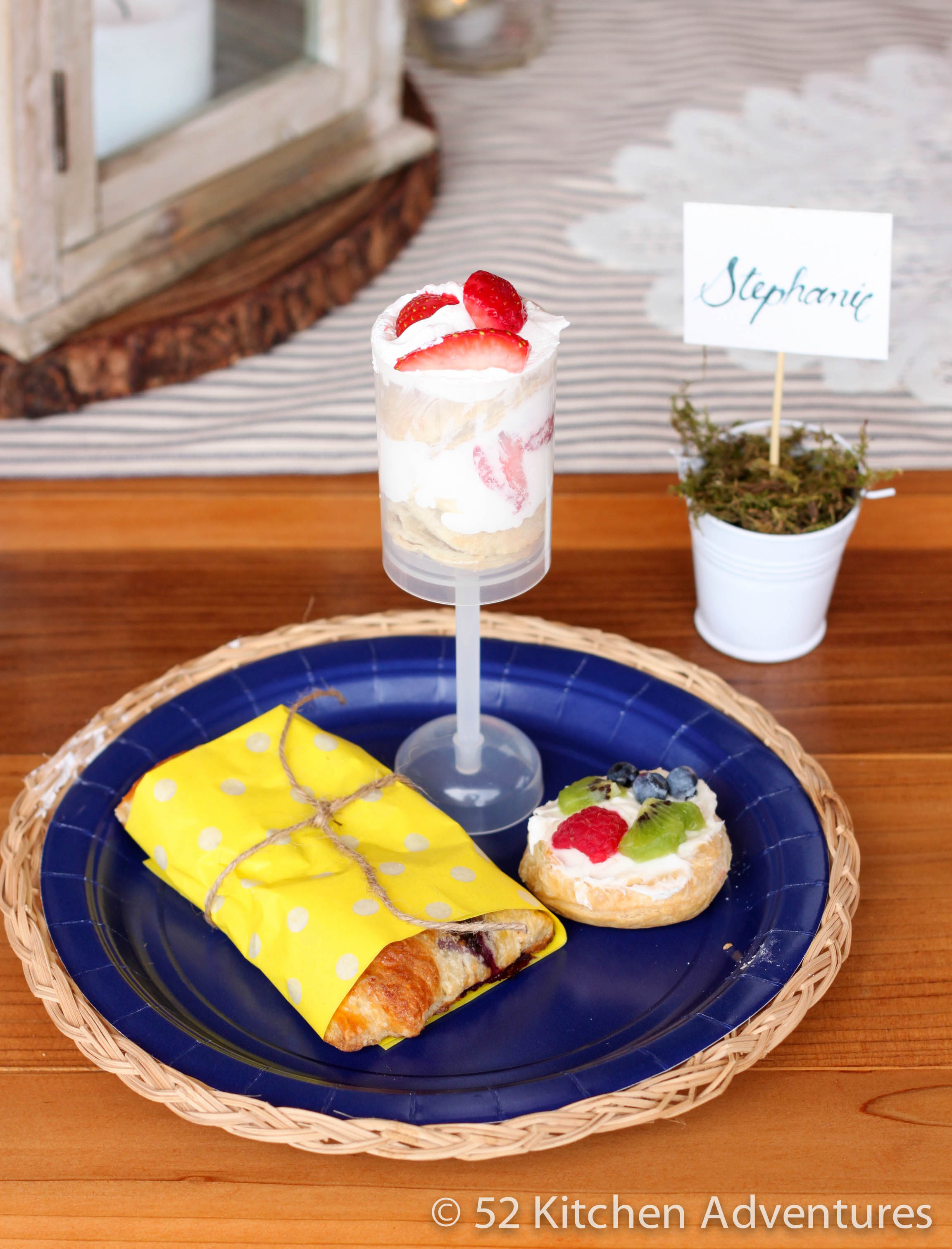 Luckily, it was pretty easy for me to get a pretty shot of this food, since it looks so pretty to start with! I should probably be pretty embarrassed that I loaded up my plate with desserts at 11am, but c'mon, who can resist a blueberry hand pie, strawberry shortcake push pop, and mini fruit pizzas?! I did go back to get pigs in a blanket and puff pastry chicken salad, so it all balanced out in the end.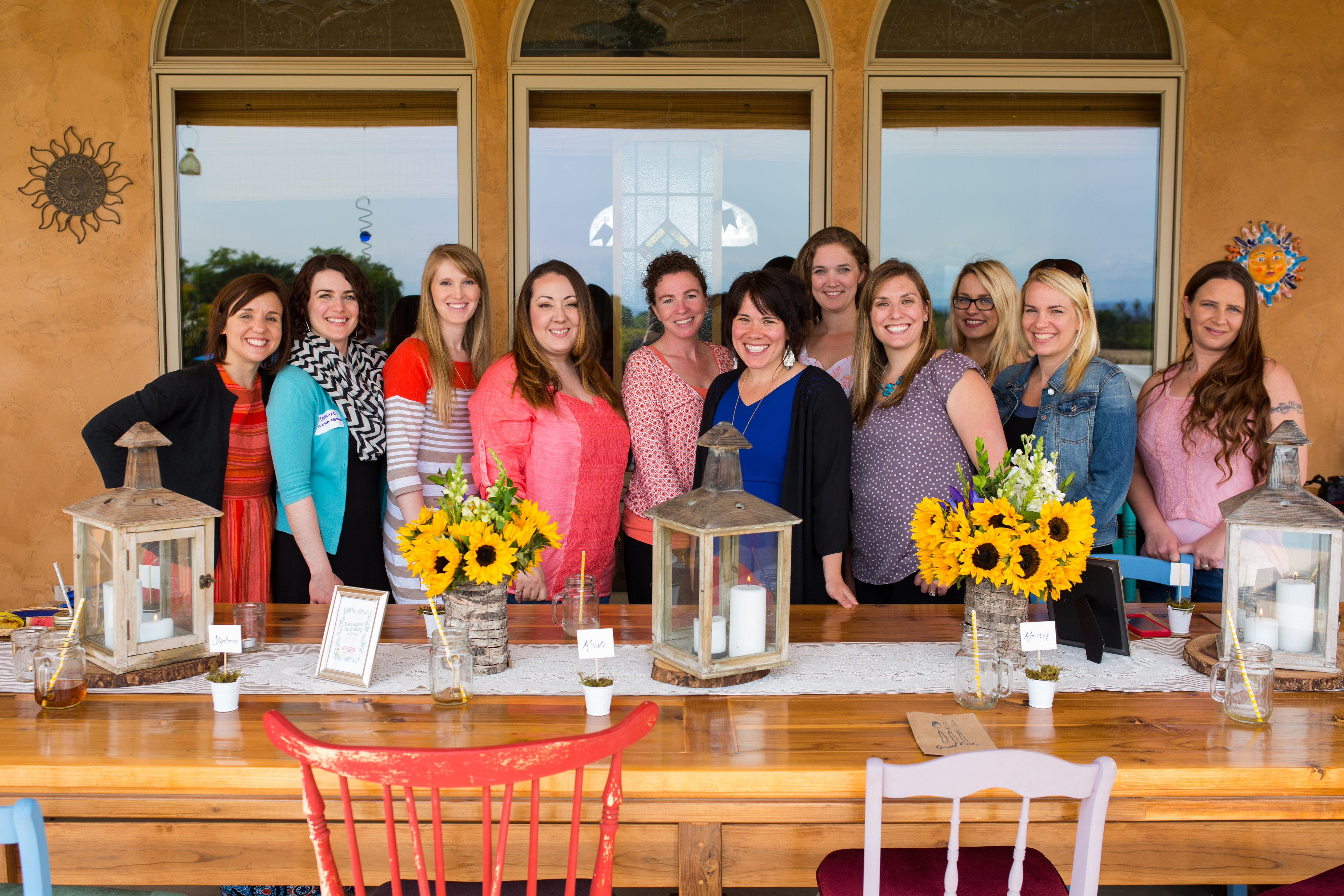 Photo credit: Green Vintage Photography
It was so much fun to spend the morning with these ladies and have someone else bake for me! But you know I couldn't just sit back after all that pastry inspiration. I got back to my kitchen and started brainstorming ideas. While you can make so many creative appetizers or entrees, dessert is my first love so I stuck with it of course.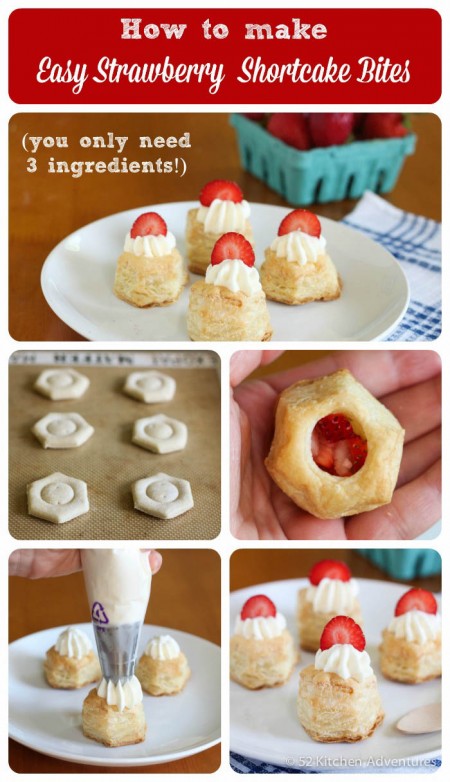 Although I typically bake from scratch, you need some good options for short cuts when you're busy or hosting a party. By using the Pepperidge Farm Puff Pastry Cups, I was able to cut the time (and effort) of this dessert by at least half. Plus, they're made with the similar ingredients as pie pastry, but since the dough is folded multiple times to create layers, it rises much higher as it bakes, producing a really fluffy bite. After you bake them, simply fill with some diced strawberries and whipped cream to make the strawberry shortcake bites. That's it!
I think I'll be making another batch or 2 of these for a BBQ this Memorial Day Weekend, although I'm tempted to try another filling or flavor. By starting with this blank canvas, there are so many possibilities! What else would you make with these puff pastry cups?
Strawberry Shortcake Bites
Ingredients
Pepperidge Farm Puff Pastry Cups
Whipped cream (store bought or make your own by beating 1 cup of heavy whipping cream with 2 tablespoons of powdered sugar until it has stiff peaks)
Strawberries
Instructions
Bake the Pepperidge Farm Puff Pastry Cups by following the directions on the box. Push down the middle with the handle of a spoon. Let cool.
Dice a few strawberries into small pieces. Place a teaspoon or so of strawberry pieces inside each cup.
Pipe or spoon whipped cream into each cup until it's full, then add a dollop on top.
Slice a few strawberries, then place slices on top.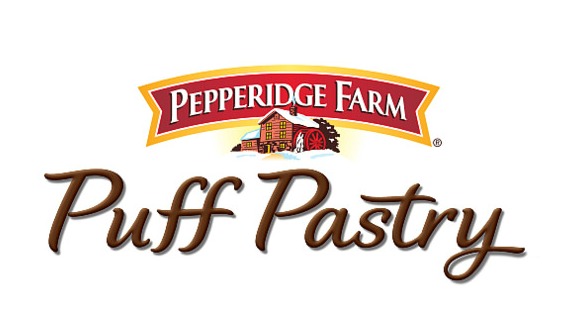 Get more puff pastry recipe inspiration from Pepperidge Farm Puff Pastry
This is a sponsored post written by me on behalf of Pepperidge Farm Puff Pastry.