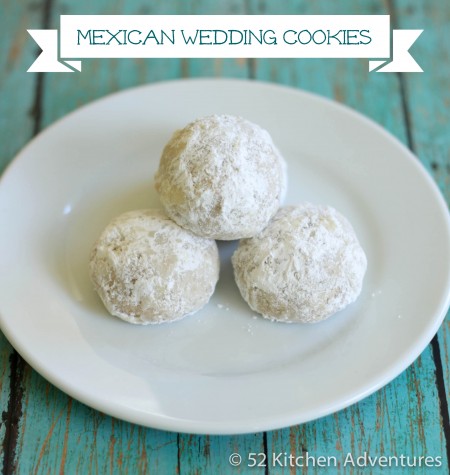 As many of you know, I got engaged on Christmas, so the last couple of months have been a flurry of research, planning, and decision making. I knew who I wanted to be in my wedding party before I even got engaged, but it still took me about 6 weeks to ask them. I wanted to make something special, and since my closest friends are scattered around the country, it had to be something I could easily mail too.
Originally I wanted to make an elaborate "bridesmaid survival kit" with lots of handy little things (like hairspray, mouthwash, safety pins, etc.), plus send them a cupcake in a jar. I realized I needed to simplify things in order to get them out and not spend a small fortune on shipping, so I printed out personalized cards, wrote a note about how much each friend means to me, and made cookies that could survive shipment and had "wedding" in the name – bonus!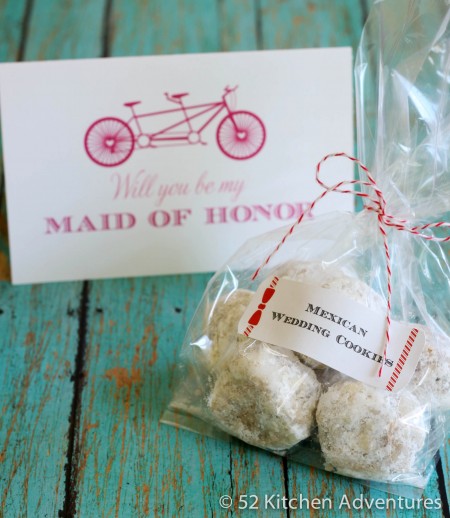 Here is the card I used for my cycling loving maid of honor Annie. The other gals got a more classic card in a pretty pink and light blue design.
(By the way, Wedding Chicks has an awesome free printables section, for everything from save the dates to invitations. You can personalize them with your own names and colors too!)
These Mexican wedding cookies, also known as Russian tea cakes or snowball cookies, are similar to shortbread, but also have pecans or other nuts mixed in. They're rolled in a healthy dose of powdered sugar, which adds a perfect sweetness to the otherwise barely sweet cookie.
Now that I've got a handle on planning, I'm ready for any wedding inspiration you've got – Pinterest boards, blogs, etc. Bonus if they're fall related. Here's my inspiration boards for my fall wedding, wedding cakes, and wedding flowers on Pinterest. Leave a comment with any links you'd like to share!
Ingredients
1 cup unsalted butter, softened
1/2 cup powdered sugar
2 teaspoons pure vanilla extract
1/2 teaspoon ground nutmeg
1/8 teaspoon salt
2 cups flour
2 cups finely chopped pecans
2 cups powdered sugar for coating
Instructions
Preheat oven to 350°F and line a baking sheet with parchment paper.
In a large bowl, beat butter until light and fluffy.
Add powdered sugar, vanilla, nutmeg, and salt to butter. Beat until combined.
Add flour and pecans and stir until incorporated.
Shape dough into 1-inch balls and place an inch apart onto the prepared baking sheets.
Bake for 15 minutes, until balls are firm and lightly browned.
Roll hot cookies in powdered sugar. Set aside on wire racks to cool
Once cookies are cooled, roll again in powdered sugar.
http://www.52kitchenadventures.com/2013/03/17/mexican-wedding-cookies/