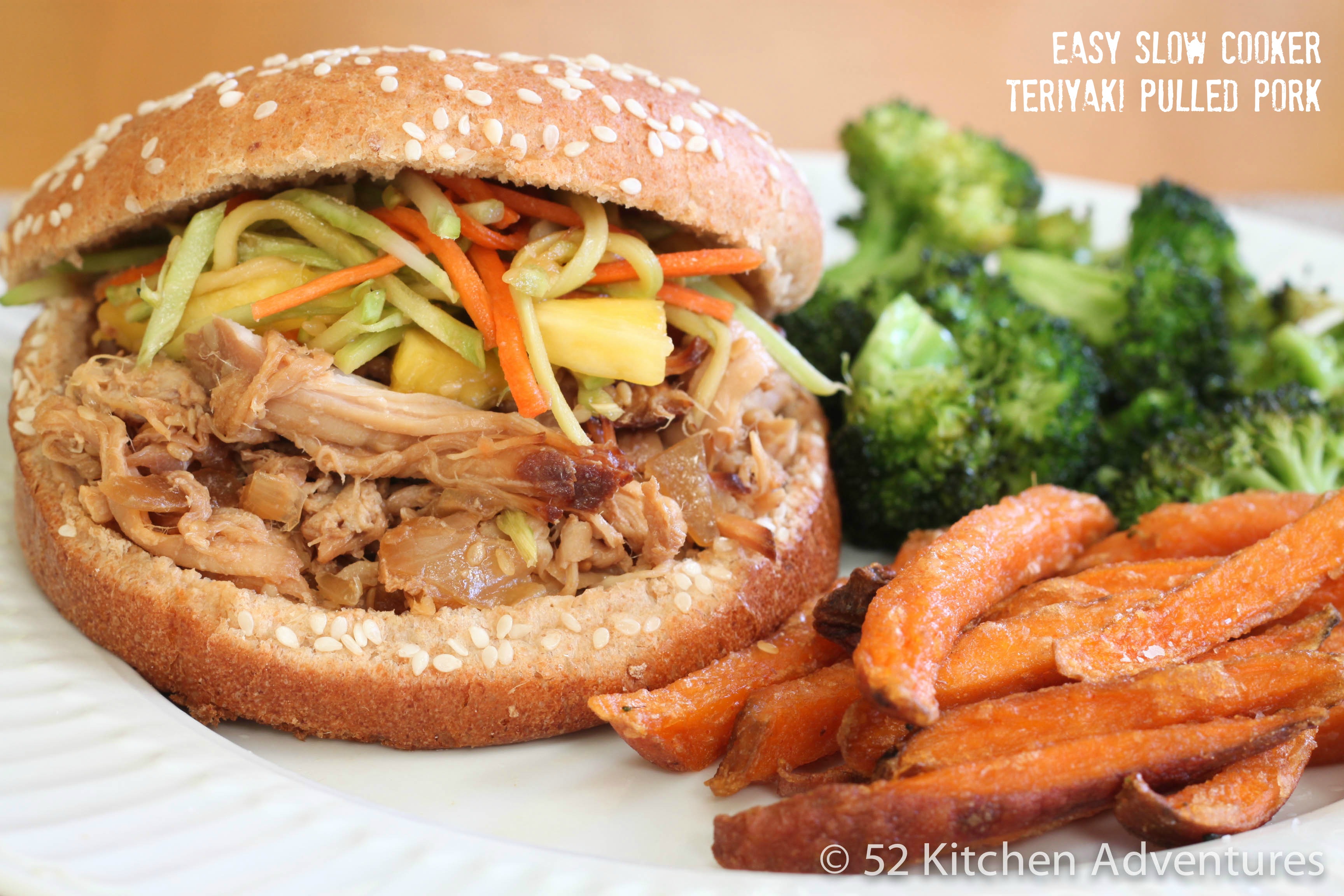 Slow Cooker Monday, I missed you! I used to do this much more regularly, but I have been focusing on desserts in the last year or so. This blog started 5 years as a challenge for me (the baker who hates cooking) to try cooking and new foods once a week, but it quickly shifted to easy Crock Pot dinners and mostly desserts because I still really just love to bake.
If my husband doesn't cook one night, I typically throw together something simple for myself. When I break out the slow cooker though, it's like magic – coming home after a long day to a house that smells amazing with a warm meal waiting on the counter…does it get any better?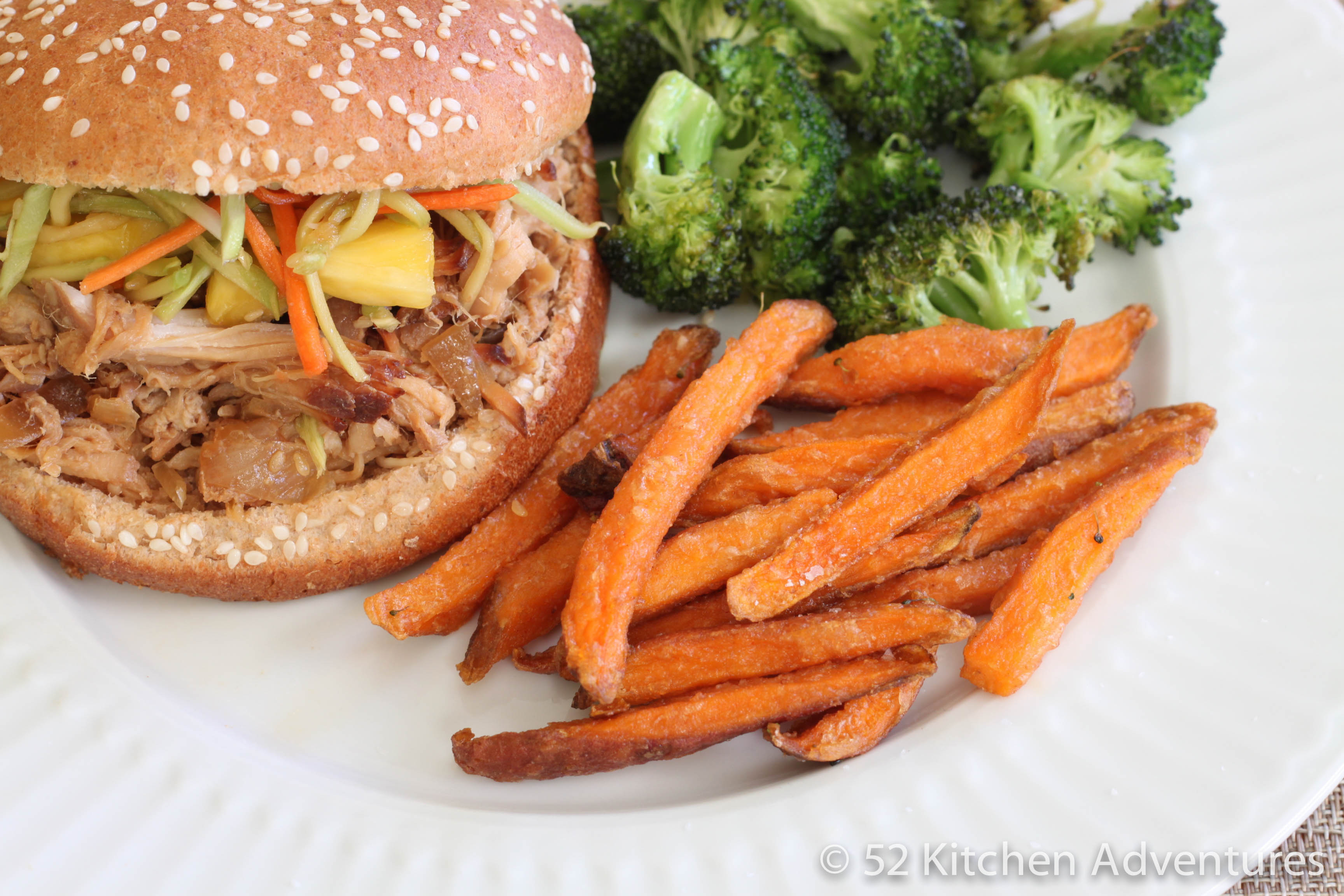 I teamed up with Alexia Foods, the maker of my favorite frozen fries, to come up with an easy weeknight meal that you can put together in around 30 mins or less. To me, that means it's slow cooker time! I love making meat in the slow cooker – partially because I hate handling raw meat and partially because it comes out so tender and moist every time. I went with a simple pulled pork recipe with teriyaki sauce that you can prep and get into your slow cooker in less than 10 minutes.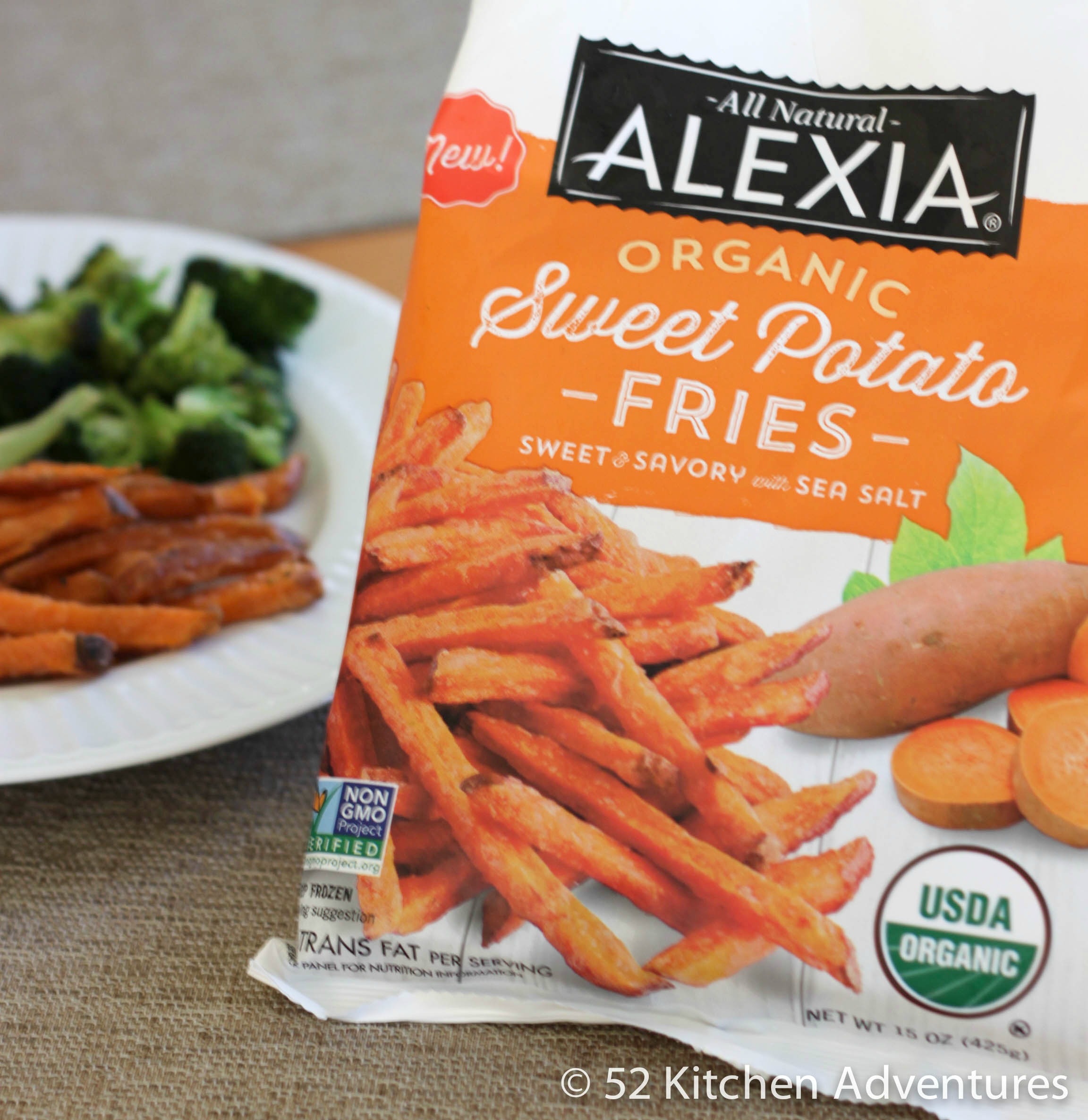 Once the meat and sauce are in, pop the lid on and set to low for 8 hours. In the meantime, you can prep your slaw or go to work and finish everything off in the evening when you get home. The last step, besides shredding the meat, is roasting the Alexia Sweet Potato Fries with Sea Salt and some broccoli. They can cook at the same temperature for the same amount of time, saving you an extra pan to clean and time of doing it separately. All together that gives you a great main with two simple, delicious sides for a pretty much foolproof meal! If you want more easy recipes, check out the Alexia recipe site.
Directions for the Side Dishes:
Line a large baking pan with aluminum foil or lightly coat with non-stick spray.
Cut 1 pound of broccoli florets into about equal sizes. Toss with 2 tablespoons of olive oil, 2 heads of chopped garlic and Kosher salt to taste.
Arrange the broccoli in an even layer along one half of the pan and the frozen Alexia Sweet Potato Fries with Sea Salt in an even layer in the remaining half.
Cook for 15-20 minutes at 425°F, flipping everything over halfway through. Remove from oven once the fries are as crispy as you want and the broccoli is slightly browned and cooked through.
For the slow cooker:
Easy Slow Cooker Teriyaki Pulled Pork
Ingredients
1 (2-3 pound.) boneless pork shoulder, trimmed of excess fat
Salt and pepper to taste
1 yellow onion, chopped
¾ cup pineapple juice
¾ cup teriyaki sauce
2 cups bagged shredded green cabbage or coleslaw mix
¼ cup teriyaki sauce
1 cup fresh pineapple, chopped
4-6 whole wheat hamburger buns
Instructions
Sprinkle salt and pepper onto pork shoulder.
In the bottom of a small to medium slow cooker (I used a 3.5 quart), add half the onions.
Place the pork shoulder on top, then pour the pineapple juice and teriyaki sauce on top. Add the additional onions, cover and cook on low for 8 hours.
While the pork is cooking, toss the shredded cabbage with ¼ cup teriyaki sauce. Cover and keep in refrigerator until ready to serve.
When the pork is finished cooking, remove from pot into a large bowl. Shred with two forks, removing any extra visible fat if needed. Place shredded pork back into slow cooker and mix with juices. Let sit for a few minutes before serving.
Serve topped with chopped pineapple and prepared slaw on a whole wheat bun.
Alexia Foods offers frozen potatoes, appetizers, breads and side dishes with minimal, but distinctive, real ingredients that serve-up exceptional taste. Alexia frozen sides are a delicious addition to a balanced meal with that little something extra and can be ready in 25 minutes—or less. Sign up for Alexia's Club 350 newsletter for more great meal inspiration!
This is a sponsored conversation written by me on behalf of Alexia . The opinions and text are all mine.