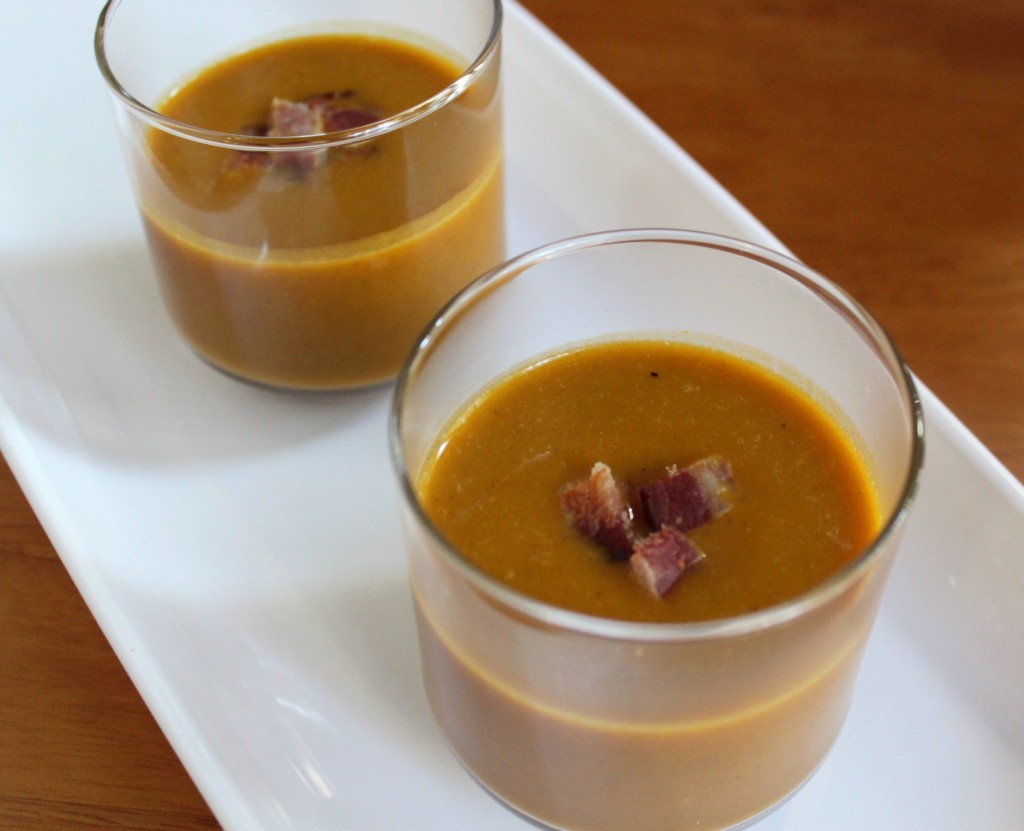 In October, I introduced you to a new food site called Kitchen Play when I made White Bean Bruschetta and Peach Bourbon Cocktail. Kitchen Play's goal is to connect food bloggers with PR professionals through sponsored events. Each month, 6 new bloggers are chosen to participate in a Progressive Party, where they're assigned one of 6 courses to make with a product from a sponsor.
(There is also a contest at Kitchen Play and any blogger can participate. Just make and blog about any of the dishes of this month's Progressive Party and you're entered to win one of six $100 prizes from the sponsor. See more about Kitchen Play contests here.)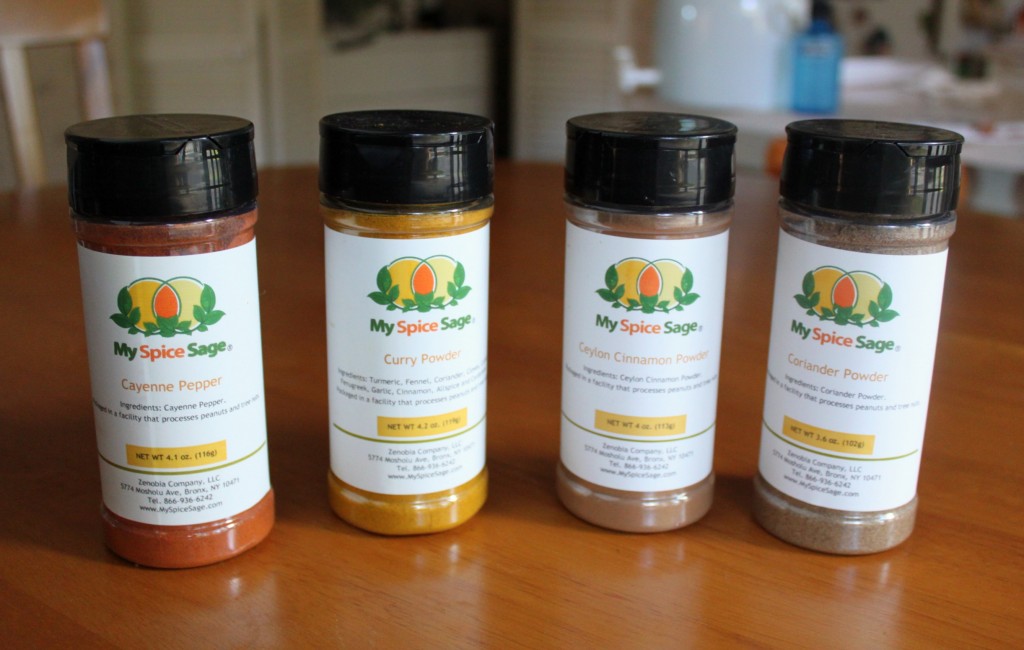 I am excited to announce I was chosen to create the appetizer for December's Progressive Party! This month is sponsored by MySpiceSage.com, a website that has an incredible spice and herb selection which also includes other cooking ingredients, such as nuts and teff flour (over 400 items altogether!). It also has great search features, where you can look spices up by taste, aroma, origin, type of food, cuisine, etc. With every order, you can select a free sample spice of your choice, and they also include seasonal spice samples for free with each order.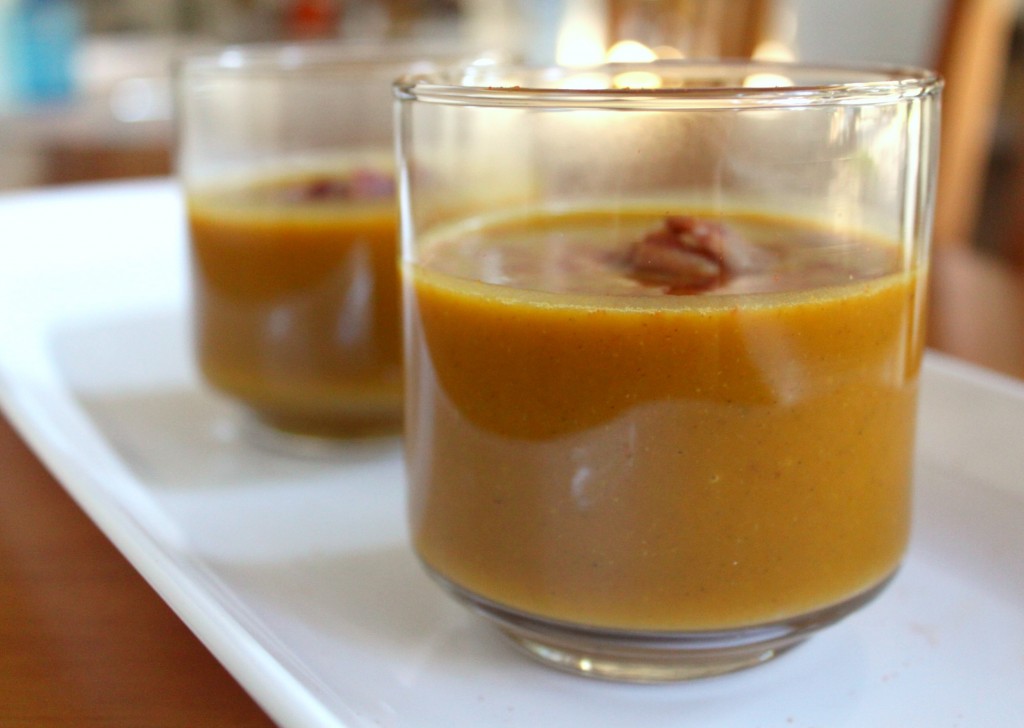 I was given the freedom to choose any spices from MySpiceSage.com to create any kind of appetizer. And let me tell you, it was hard to choose! I bounced around several different ideas until settling on doing soup shooters (you know how I like individualized/mini foods). Once I decided to create a soup, it was easy to pick a quintessential fall flavor: pumpkin. In order to best utilize the sponsor, I put a twist on the classic pumpkin soup and made it spicy and flavorful with cayenne pepper, curry powder and coriander powder, as well as the standard flavors of nutmeg and cinnamon.
This soup is easy to make, especially if you used canned pumpkin. It has a complex flavor thanks to all the spices used, and you can adjust the heat by adding more or less cayenne. Garnishing with chopped bacon adds some lovely texture (and great flavor) and adding a dash of cayenne just before serving really brings the heat out without masking other flavors. This is a great appetizer to start out any fall or winter dinner, including the holidays. Why not explore pumpkin in another course and do something different for dessert?
Spicy Pumpkin Soup Shooters
Serves around 8 as shooters or 4-6 as cups of soup
2 T olive oil
1/2 yellow onion, chopped
1 small garlic clove, minced
3/4 t curry powder
1/2 t coriander powder
1/4 t Ceylon cinnamon powder
1/4 t ground nutmeg
1/8 t cayenne pepper
1 C chicken or vegetable stock
1 15-oz. can pumpkin puree or 2 C fresh pumpkin puree
1/4 C milk (I used 2% and it came out surprisingly creamy)
Salt and pepper to taste
A few slices of cooked chopped bacon or roasted pumpkin seeds for garnish
A few dashes of cayenne pepper for garnish
In a medium saucepan, heat olive oil over medium heat. Add onion and garlic and cook a few minutes until softened. Stir in spices, including salt and pepper. Cook for another minute, then add stock and pumpkin puree, mixing thoroughly. Taste soup and add additional spices, salt and pepper to taste. Bring to a boil, then reduce heat and simmer soup for 10 minutes. Stir in milk. If too thick, add a little stock to thin – you want it to easily come out of the shot glass. Serve in large shot glasses. Garnish with chopped bacon or roasted pumpkin seeds and a dash of cayenne pepper.