First of all, I accidentally missed my blog's 1st birthday. Happy 1st Blogoversary to 52 Kitchen Adventures, a 2010 New Year's resolution that was actually kept and finished!
Lists of the top posts of 2010 and recaps of last year have been flooding the blogosphere, but I already recapped the 52 adventures here a few weeks ago (and you can see every adventure by visiting the "Kitchen Adventure" category). However, for the sake of yummy food pictures, I'll put in pictures of my top desserts of 2010 in here.
I've had a lot of questions about the future of the blog, from what I'm going to write about to how often I'll update. My goal is to post around 2-3 times a week, but some weeks may be more, some less. I'm going to write about all sorts of food and kitchen adventures (coming up: making butter from leftover heavy whipping cream), and will probably expand to include things like restaurant reviews and other food experiences outside of my own kitchen.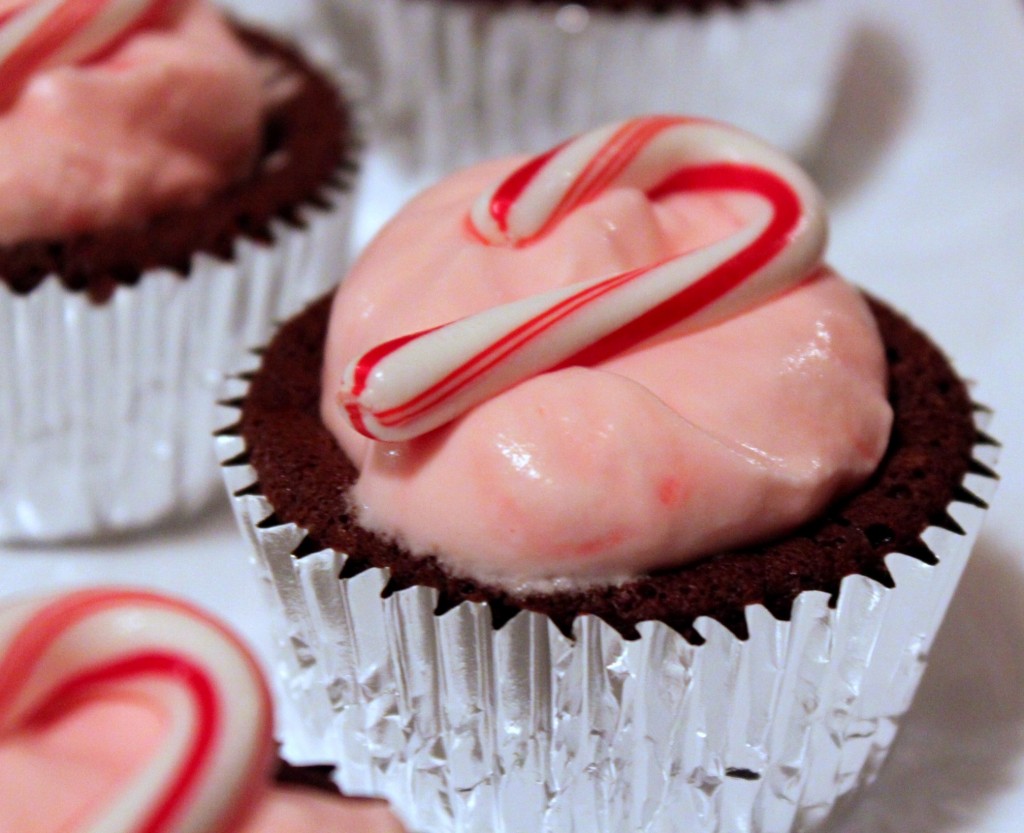 Peppermint Chocolate Souffle Cupcakes (a new favorite)
I made very different New Year's resolutions this year, some about personal stuff that's not related to food or blogging. However, I made one major resolution that will definitely affect the blog: I'm not eating processed sugar (or sugar substitutes) for the month of January. I've had a big sweet tooth my whole life, and tend to crave sugary snacks that aren't good for me and will only cause me to feel more hungry. I want to go without eating sugar to: 1) see if I can do it; 2) improve my diet; 3) hopefully change my taste buds so I don't sweeten things like tea and coffee so much and can appreciate things like wine more. We'll see if it works!
Another goal of mine is to do more meal planning and therefore shop less often for food and have more healthy things on hand. I stocked up on groceries yesterday, including lots of veggies, almond butter with no sugar, sprouted wheat bread, etc. I made mini frittatas for this week's breakfasts (post coming soon), snacked on almonds, and made a great pasta dish with walnuts, edamame, and some veggies (another post coming soon). I resolve to eat healthier snacks, more veggies, and actually cook dinner, even when I'm home alone (usually if it's just me, I'll eat easy things like frozen waffles).
This ended up being quite an ironic post! Full of pictures of desserts but words of healthy intentions. I'll keep you posted on the sugar-free challenge, and perhaps share some desserts that don't use sugar. What are your New Year's resolutions?