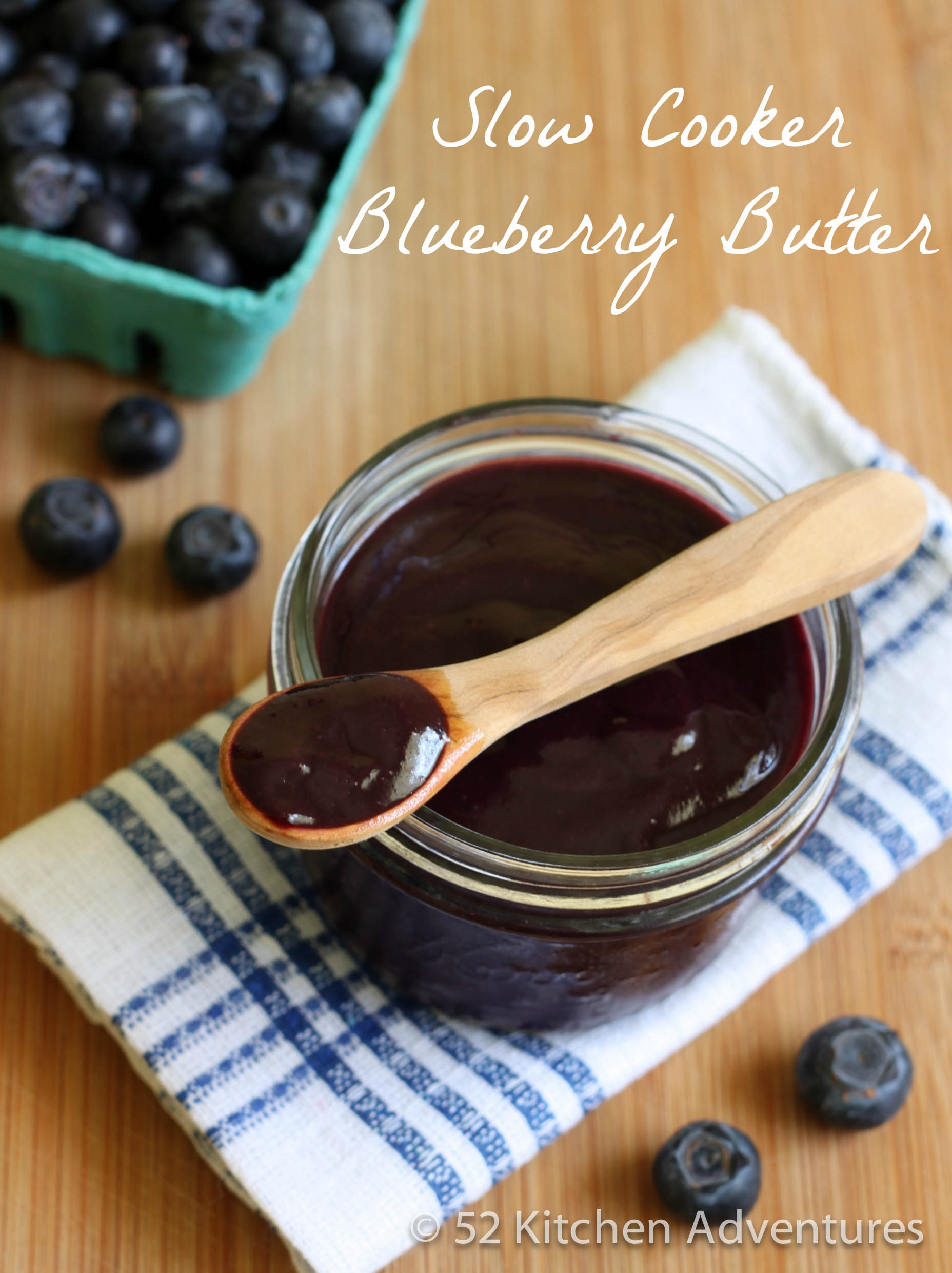 If you're a longtime fan of 52 Kitchen Adventures, you probably remember Slow Cooker Mondays. I haven't posted any slow cooker recipes in a while, although if you're looking for more of these recipes, see all of mine on my page of Slow Cooker Recipes. Today isn't Monday, but Monday was a holiday and I usually post recipes on Sundays and Wednesdays now, so…I guess it's Slow Cooker Wednesday today.
Readers who have been around for a while may also remember when I made slow cooker blueberry lavender butter last summer. I wanted to revisit the recipe and add some different flavors. This time, I consulted The Flavor Bible
 and came up with with some of my favorite spices to add a little kick to the blueberry butter: cinnamon, nutmeg and ginger. The flavors do go well with blueberry, but I have to admit that I think I like the lavender flavor more.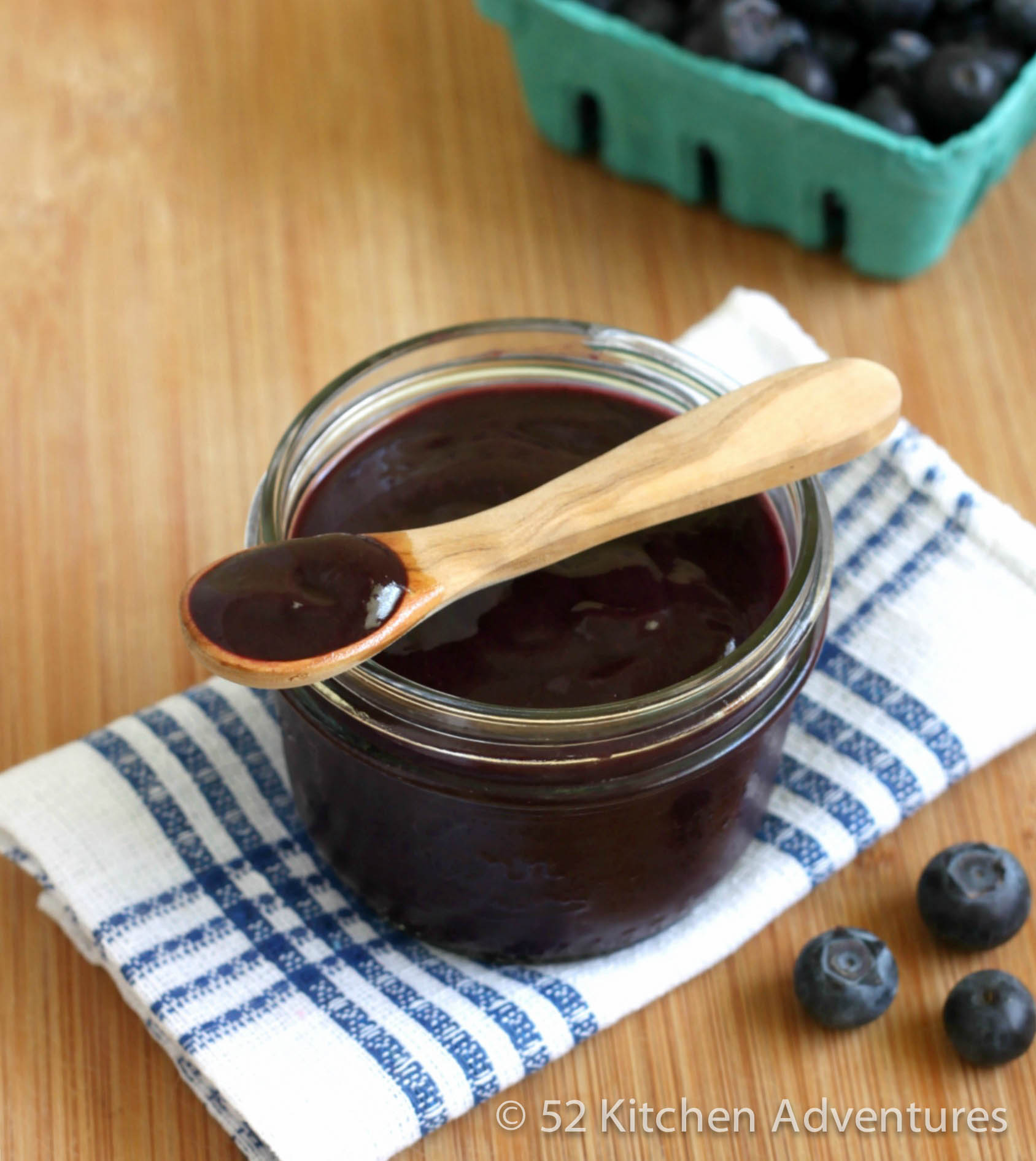 Whether it's spiced or flavored with lavender, I love this blueberry butter. Once you run the cooked blueberries through a food processor (or blender), they turn into a silky smooth spread. It's great on toast, in yogurt or smoothies, or anywhere else you'd use jam or curd. Keep an eye out for a cupcake recipe using this blueberry butter later this week!
Recipe:
Slow Cooker Blueberry Butter
Adapted from Slow Cooker Blueberry Lavender Butter
Yields: makes about 2 pints
36 oz. blueberries, pureed (around 5 cups of puree)
1 C sugar
2 teaspoons cinnamon
1/2 teaspoon ground nutmeg (optional)
1/4 teaspoon ground ginger (optional)
Zest of 1 lemon
Place pureed blueberries in slow cooker and turn to low. After 1 hour stir blueberry puree and prop open lid with a spatula or wooden spoon. After 4 more hours, add spices, sugar, and lemon zest. If it hasn't thickened much, remove lid and cook on high for 1 hour (note: I skipped this step and it turned out fine). Place butter in food processor or blender and process until smooth. Store in air-tight container in fridge or in processed jars (see below).
Pour into sterilized jars, leaving 1/2 inch of head space, wipe rims and screw on lids. Process in boiling water canner for 10 minutes. Store jars in cool, dark place.