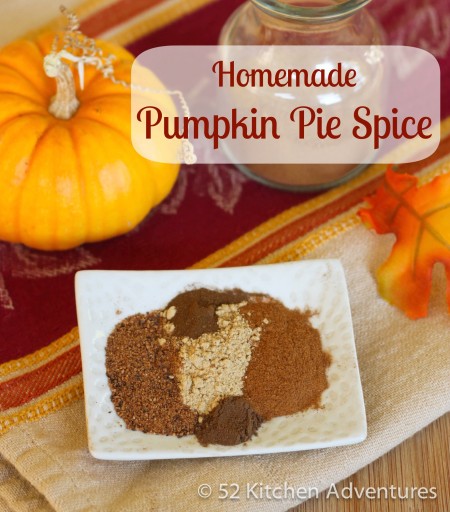 When was the last time you looked through your spices? You know those barely used bottles that pile up in the back of the cabinet, long forgotten? Go look – I bet one of those is pumpkin pie spice. And it's probably 2 years past its expiration date.
That's what I discovered recently in my spice cabinet. As you know, I've been doing lots of pumpkin and fall baking, so good pumpkin pie spice is a necessity. Luckily, it's incredibly simple to make homemade pumpkin pie spice, and you probably have the ingredients already in your pantry!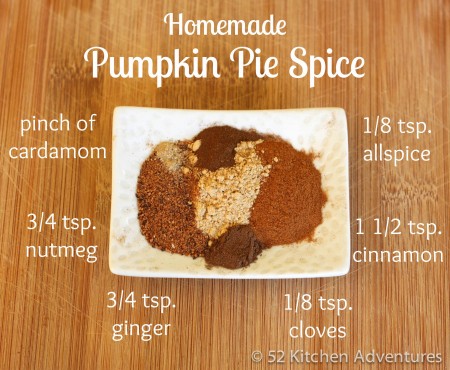 I tried out a few different recipes and tweaked them until I got the combination I liked. This is one of those recipes you can and should change around until you find the balance of ingredients that you like. You can add an extra pinch of cloves if you love that flavor, or skip cardamom if you don't have any on hand. Make it your own!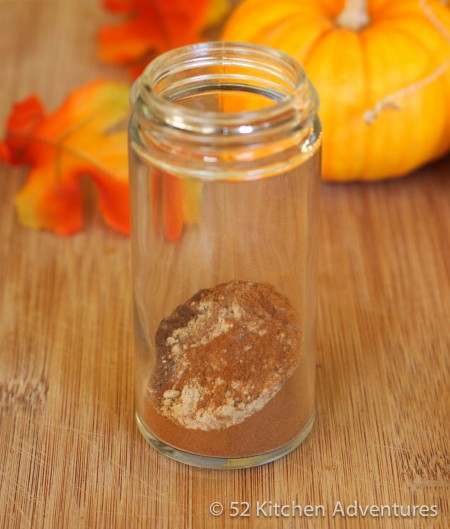 All you do is put all the ingredients in a container, close it, and shake 'em up. (Or just stir them together, but that's no fun.) Pour them into an old spice jar or a spare resealable container and boom! You've got fresh pumpkin pie spice anytime you need it. I'd bookmark or pin this now – you know you'll need it during the holidays.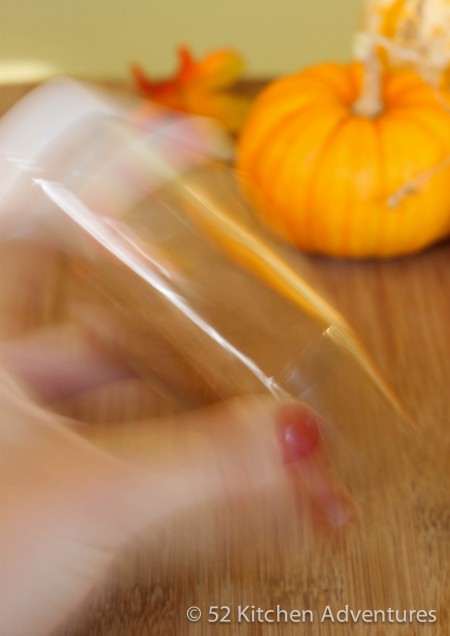 The recipe below is for a small amount (enough to bake into for one or two recipes) but you can easily double, triple, or more to fill up a jar and keep on hand. I love sprinkling this in my morning oatmeal or coffee.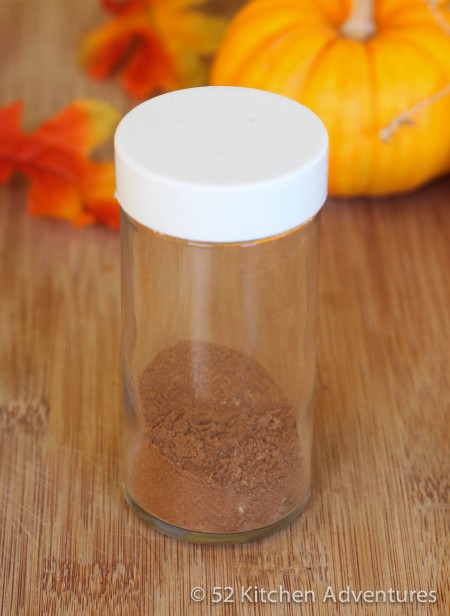 Homemade Pumpkin Pie Spice
Ingredients
1 1/2 teaspoons cinnamon
3/4 teaspoon ginger
3/4 teaspoon nutmeg (or 1/4 teaspoon

freshly

ground nutmeg)
1/8 teaspoon allspice
1/8 teaspoon cloves
Pinch of cardamom (optional)
Instructions
Combine all ingredients in a small, sealable container.
Shake (or stir) until well combined.
Store in a sealed jar in a cool, dark place.
http://www.52kitchenadventures.com/2012/10/11/homemade-pumpkin-pie-spice-recipe/
More recipes you'll love: