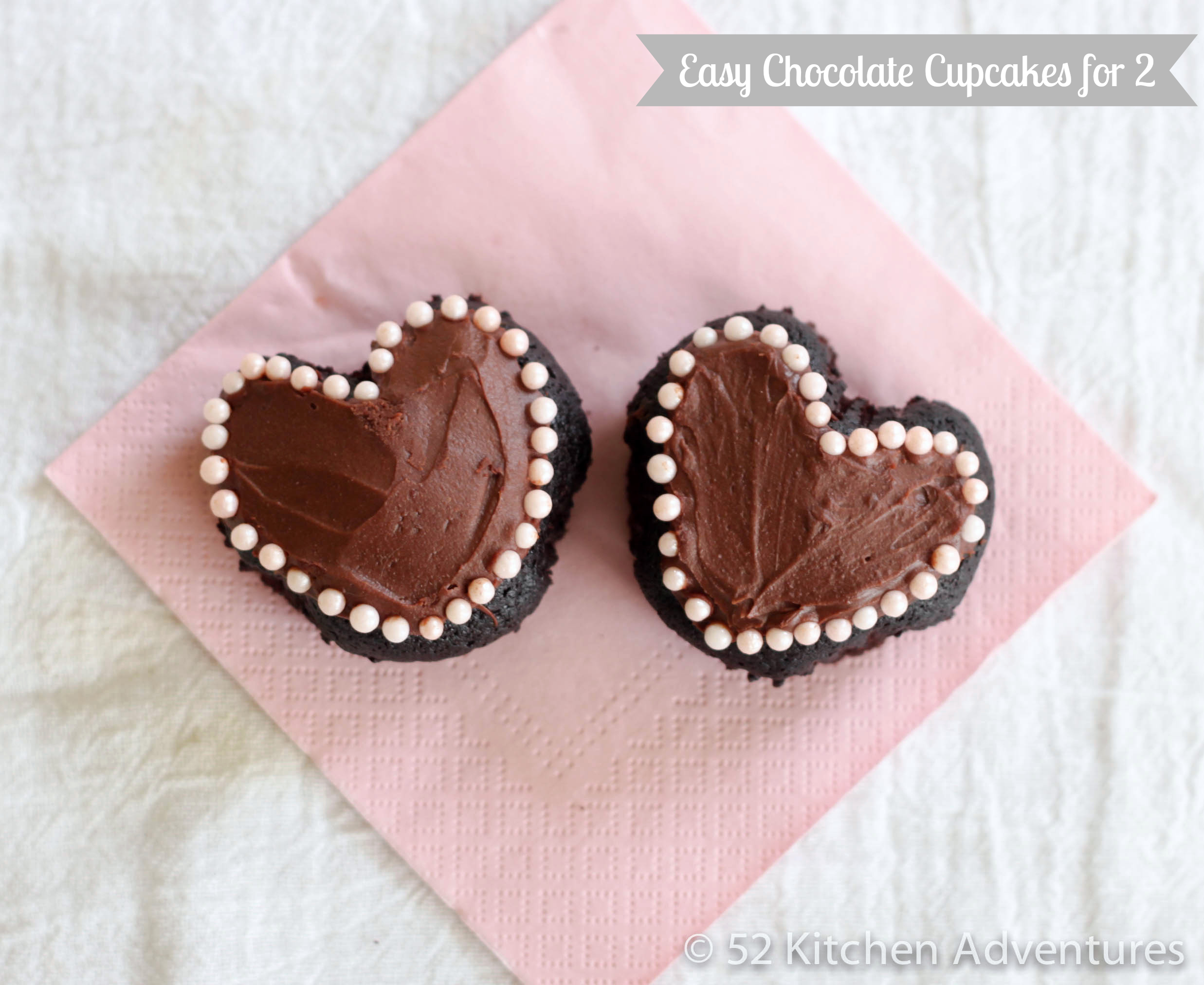 It's almost Valentine's Day, which we all know as a day to celebrate love…and chocolate. I'm actually doing a 5 day juice cleanse starting on Monday (what was I thinking?!) so I had to get all of my baking and desserts out of my system early this year.
I was really excited to figure out how to make heart shaped cupcakes so easily. Now you can turn any cupcake recipe into a Valentine's Day dessert, but what is Valentine's without some rich chocolate? Last year I discovered a super easy one-bowl recipe that makes just two cupcakes, which I turned into Nutella cupcakes for two. I revamped it this year to be even simpler with an easy ganache frosting made out of Ghirardelli baking chips.
You can easily double this recipe if you want 4 cupcakes, which comes in handy for feeding a few friends without lots of tempting leftovers. Let me show you how easy it is…
These cupcakes can be made in 2 bowls in just 3 easy steps: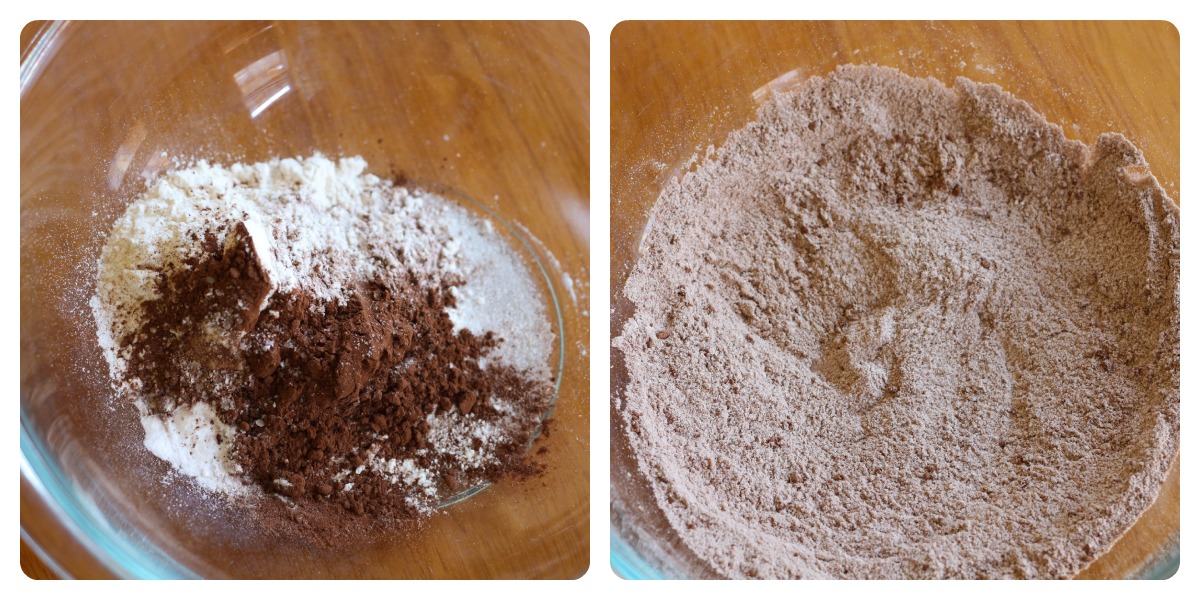 1. Stir together all of the dry ingredients in a bowl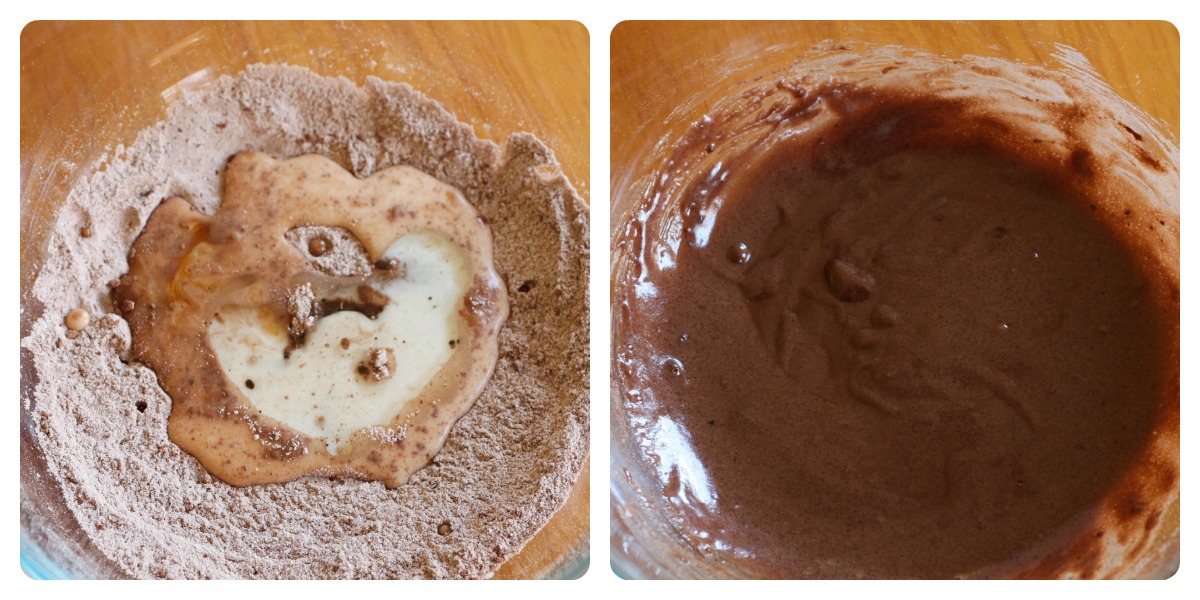 2. Add the liquid ingredients to dry ingredients, stir until combined, then bake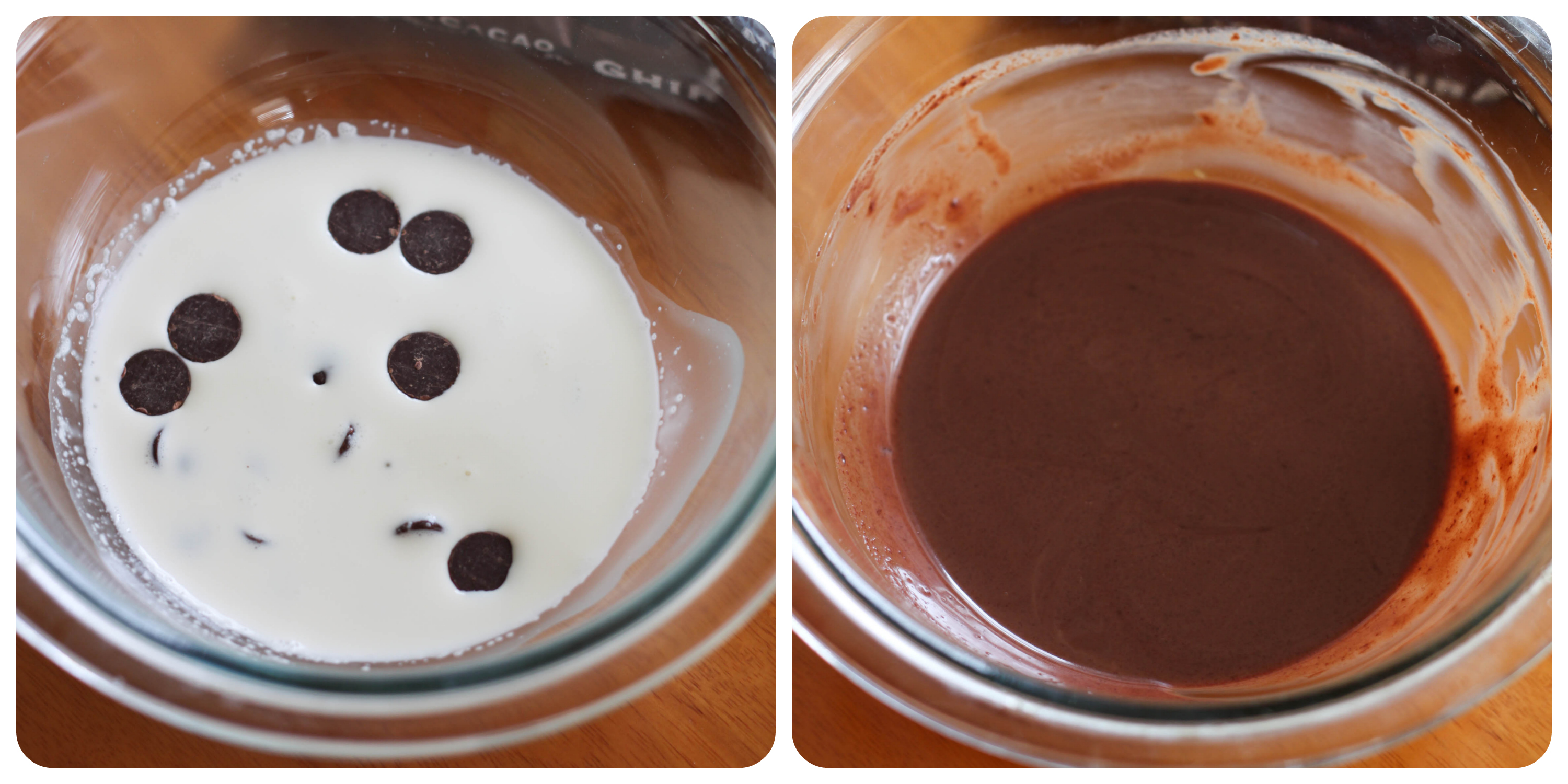 3. Briefly microwave heavy cream with Ghirardelli baking chips to make easy ganache
Traditionally, ganache is made by gently heating heavy cream and pouring over chopped chocolate. This short-cut method using a microwave works well, you just have to be careful to only heat for a short period so the temperature doesn't get too high. I loved using Ghirardelli baking chips to make ganache – they have a deeper chocolate flavor than your average chocolate chip and are already the perfect size for making ganache without being chopped up.
What are you baking for Valentine's Day this year? Tell me in the comments and leave a link if you have a blog post with a yummy recipe or DIY!
Other Valentine's Day dessert recipes:
Easy Chocolate Cupcakes for Two
Note: 1/16 teaspoon is about the same as a pinch. You can easily double this recipe to make 4 cupcakes instead.
Ingredients
Two Chocolate Cupcakes

3 tablespoons all-purpose flour
2 tablespoons sugar
1 tablespoon natural unsweetened cocoa powder (not Dutch-processed)
1/8 teaspoon + 1/16 teaspoon baking soda
1/16 teaspoon salt
1/16 teaspoon instant coffee powder (optional, but recommended)
3 tablespoon milk
1 tablespoon canola oil
1/2 teaspoon pure vanilla extract

Chocolate Ganache

1/8 cup Ghirardelli 60% Cacao Bittersweet Chocolate Baking Chips
1/8 cup heavy cream
Instructions
Prepare the cupcakes:

Preheat oven to 350°F and line a cupcake pan with 2 paper liners.
In a medium bowl, whisk the flour, sugar, cocoa powder, baking soda, salt, and instant coffee together.
Add milk, oil, and vanilla and whisk until just combined.
Evenly divide the batter into the 2 lined cupcake wells (mine were almost 3/4 full).
Bake for 20-22 minutes, or until a toothpick inserted in the center comes out clean.
Set aside to cool.

Prepare the Chocolate Ganache:

Place chocolate chips and heavy cream in a heat-proof bowl. Microwave for 10 seconds and let sit for another 10 seconds.
Try stirring with a spoon. If the chocolate doesn't melt, microwave for another 10 seconds (don't microwave for longer periods of time – if it gets too hot, it can get grainy).
Once chocolate starts melting, gently stir with a spoon until the chocolate is fully melted.
Place in fridge for 15-20 minutes, until it has firmed up. Spread onto cooled cupcakes.
http://www.52kitchenadventures.com/2014/02/08/easy-chocolate-cupcakes-for-two/
I was selected for this opportunity as a member of Clever Girls Collective and the content and opinions expressed here are all my own.