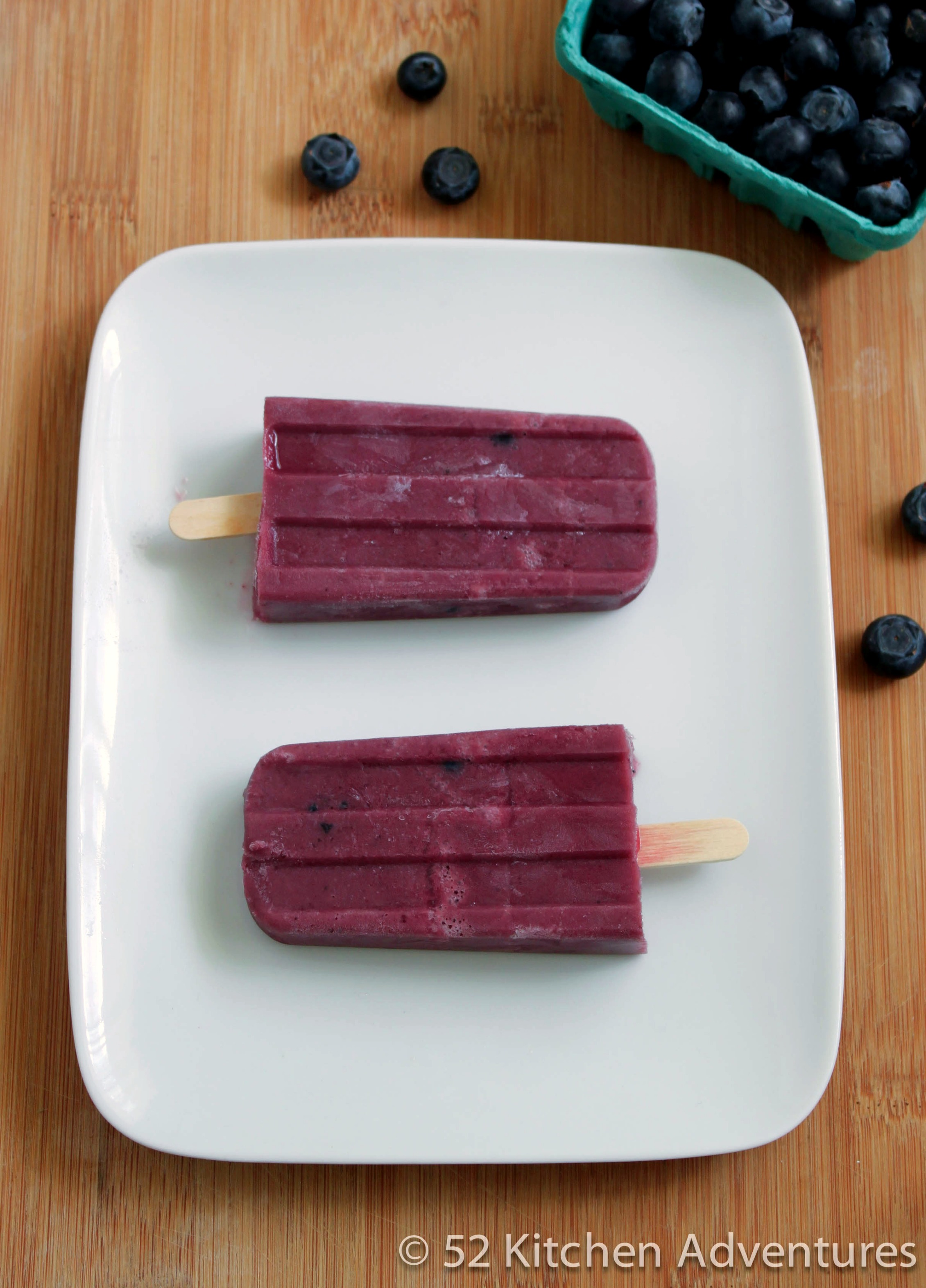 It's the first official day of summer! The weather here has certainly made that clear: it's been in the 90's and 100's the last several days. There are only a few things that make 100+ degree weather tolerable and popsicles are definitely one of them. To balance out my Nutella & Cool Whip popsicles from 2 weeks ago, I made a healthier fruit and yogurt based pop filled with superfruits. This is my second time using my new popsicle mold
 and I'm loving it so far. I'm almost out of sticks though so I need to find some more ASAP!
I used up the last bit of my slow cooker blueberry butter in this, but you can use fresh blueberries instead. Some other summer favorites you could use: peaches, strawberries, cherries, blackberries, or pretty much any berries! What do you like to put in homemade popsicles?
On a very different note, I  have a confession for you guys: I starting to get nervous (and very excited) for the cupcake battle this weekend. If you're in northern California, I'd love to meet you at the event! Be sure to stop by my table and say hi. It will be a lot of fun – you get to sample food, beer and wine from tons of local restaurants, breweries and wineries, and help judge both competitions! If you can attend or not, please send good thoughts my way on Saturday. Wish me luck!
Recipe:
Blueberry Pomegranate Popsicles
Yields: 6 popsicles
1 cup pomegranate juice
1/2 cup plain yogurt
1/2 cup blueberry butter (blueberry puree should work in place of this)
Place all ingredients in blender and process until well combined. Pour into popsicle mold and freeze for a few hours. Keep in freezer until ready to enjoy.
More recipes you'll love: