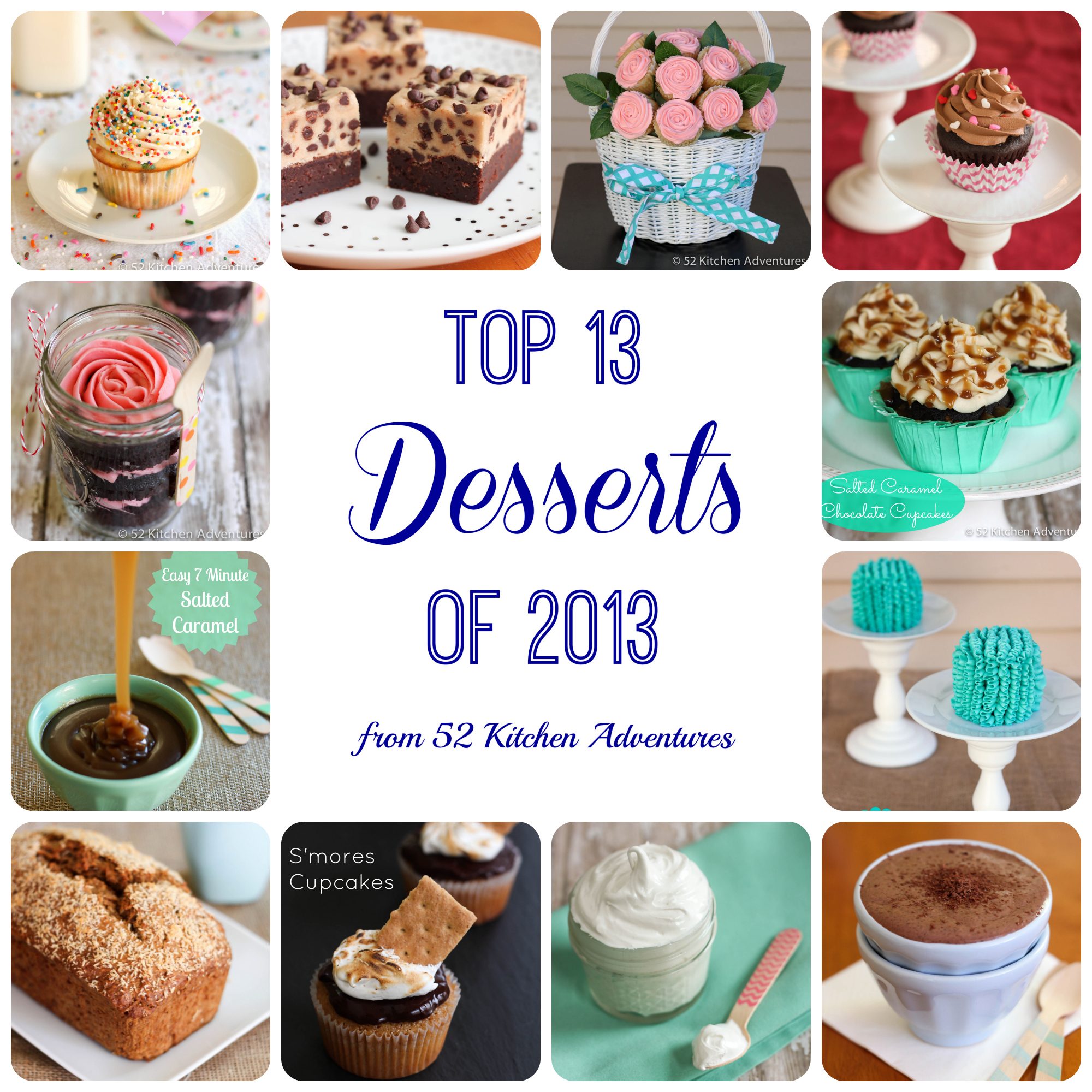 It's hard to believe that 2013 is already coming to an end. It's been a whirlwind! I got engaged last Christmas and spent the year celebrating with friends and family, planning our autumn wedding, and going on a honeymoon to Belize. Plus, you know, working full-time and blogging regularly (except a few weeks I took off when wedding planning was going full force). So, it's been a very busy, but a very happy and exciting year!
Wrapping up another year also marks my blogging anniversary. 52 Kitchen Adventures is turning 4 at the start of the new year, which is the perfect time for a little reflection. This year I had some fun kitchen adventures – I experimented with baking cookies in my car on a hot day, baking with chia seeds, tried out some boozy popsicles with beer and wine, and made some memorable desserts.
My favorites include: addicting cookie dough brownie bars, irresistible cranberry orange cookies, and samoa (chocolate and caramel) macaroons:

Your favorites are below. I looked through all the desserts from the last year and found the 13 most popular from 2013. See them all below, in reverse order for dramatic effect. Which dessert was your favorite this year? Do you have any requests for 2014?
Happy New Year!